Microsoft's November 2022 Patch Tuesday Addresses 62 CVEs (CVE-2022-41073)

Microsoft addresses 62 CVEs including four zero-day vulnerabilities that were exploited in the wild.
9

Critical

53

Important

0

Moderate

0

Low
Microsoft patched 62 CVEs in its November 2022 Patch Tuesday release, with nine rated as critical, and 53 rated as important. As part of its Patch Tuesday release, Microsoft also released a Defense in Depth Update (ADV220003) for Microsoft Office and advisories attributed to AMD [1] and GitHub [1, 2]. We did not include these advisories in our overall Patch Tuesday counts.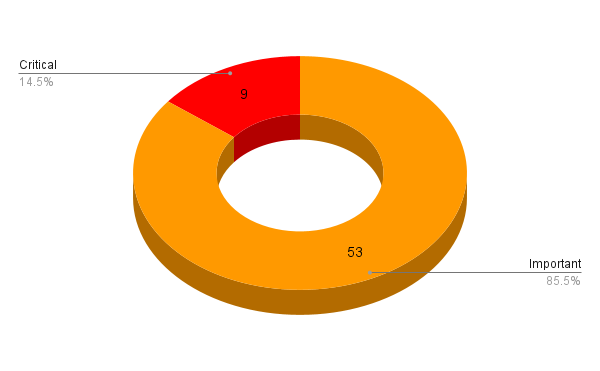 This month's update includes patches for:
.NET Framework
AMD CPU Branch
Azure
Azure Real Time Operating System
Linux Kernel
Microsoft Dynamics
Microsoft Exchange Server
Microsoft Graphics Component
Microsoft Office
Microsoft Office Excel
Microsoft Office SharePoint
Microsoft Office Word
Network Policy Server (NPS)
Open Source Software
Role: Windows Hyper-V
SysInternals
Visual Studio
Windows Advanced Local Procedure Call
Windows ALPC
Windows Bind Filter Driver
Windows BitLocker
Windows CNG Key Isolation Service
Windows Devices Human Interface
Windows Digital Media
Windows DWM Core Library
Windows Extensible File Allocation
Windows Group Policy Preference Client
Windows HTTP.sys
Windows Kerberos
Windows Mark of the Web (MOTW)
Windows Netlogon
Windows Network Address Translation (NAT)
Windows ODBC Driver
Windows Overlay Filter
Windows Point-to-Point Tunneling Protocol
Windows Print Spooler Components
Windows Resilient File System (ReFS)
Windows Scripting
Windows Win32K
Elevation of privilege (EoP) vulnerabilities accounted for 41.9% of the vulnerabilities patched this month, followed by remote code execution (RCE) vulnerabilities at 24.2%.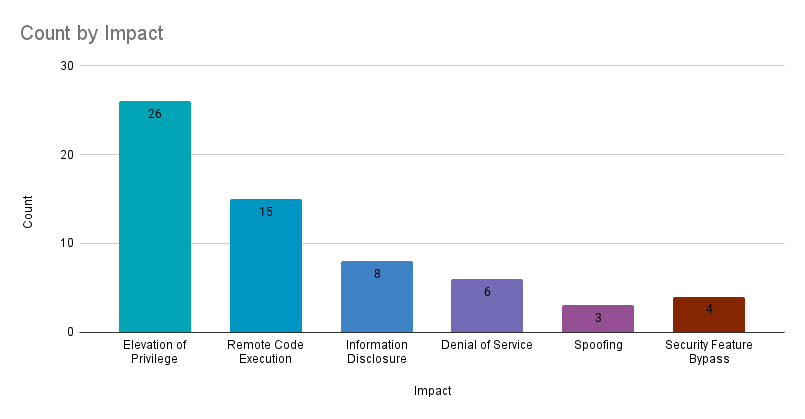 While they are not considered new advisories as part of the November Patch Tuesday release, Microsoft updated the advisory pages for CVE-2022-41040 and CVE-2022-41082 (ProxyNotShell) indicating that patches are now available along with this month's Security Updates.
CVE-2022-41049 and CVE-2022-41091 | Windows Mark of the Web Security Feature Bypass Vulnerability
CVE-2022-41049 and CVE-2022-41091 are security feature bypass vulnerabilities affecting Windows Mark of the Web (MoTW). MoTW is a security feature used to tag files downloaded from the internet and prevent them from performing certain actions. Files flagged with MoTW would be opened in Protected View in Microsoft Office — prompting users with a security warning banner asking them to confirm the document is trusted by selecting Enable content. A malicious actor could craft a file that could bypass MoTW "resulting in a limited loss of integrity and availability of security features such as Protected View."
CVE-2022-41091 has been exploited in the wild and for which exploit code is publicly available. Though it was not credited to any researcher in particular, researchers at HP observed the Magniber ransomware group exploiting this vulnerability in the wild.
CVE-2022-41049 on the other hand has not been exploited in the wild, but is rated "Exploitation More Likely" according to Microsoft's Exploitability Index. Both CVEs were given CVSSv3 scores of 5.4 and require user interaction — an attacker would need to entice a victim into opening the crafted file.
Tenable Solutions
Users can create scans that focus specifically on our Patch Tuesday plugins. From a new advanced scan, in the plugins tab, set an advanced filter for Plugin Name contains November 2022.

With that filter set, click the plugin families to the left and enable each plugin that appears on the right side. Note: If your families on the left say Enabled, then all the plugins in that family are set. Disable the whole family before selecting the individual plugins for this scan. Here's an example from Tenable.io: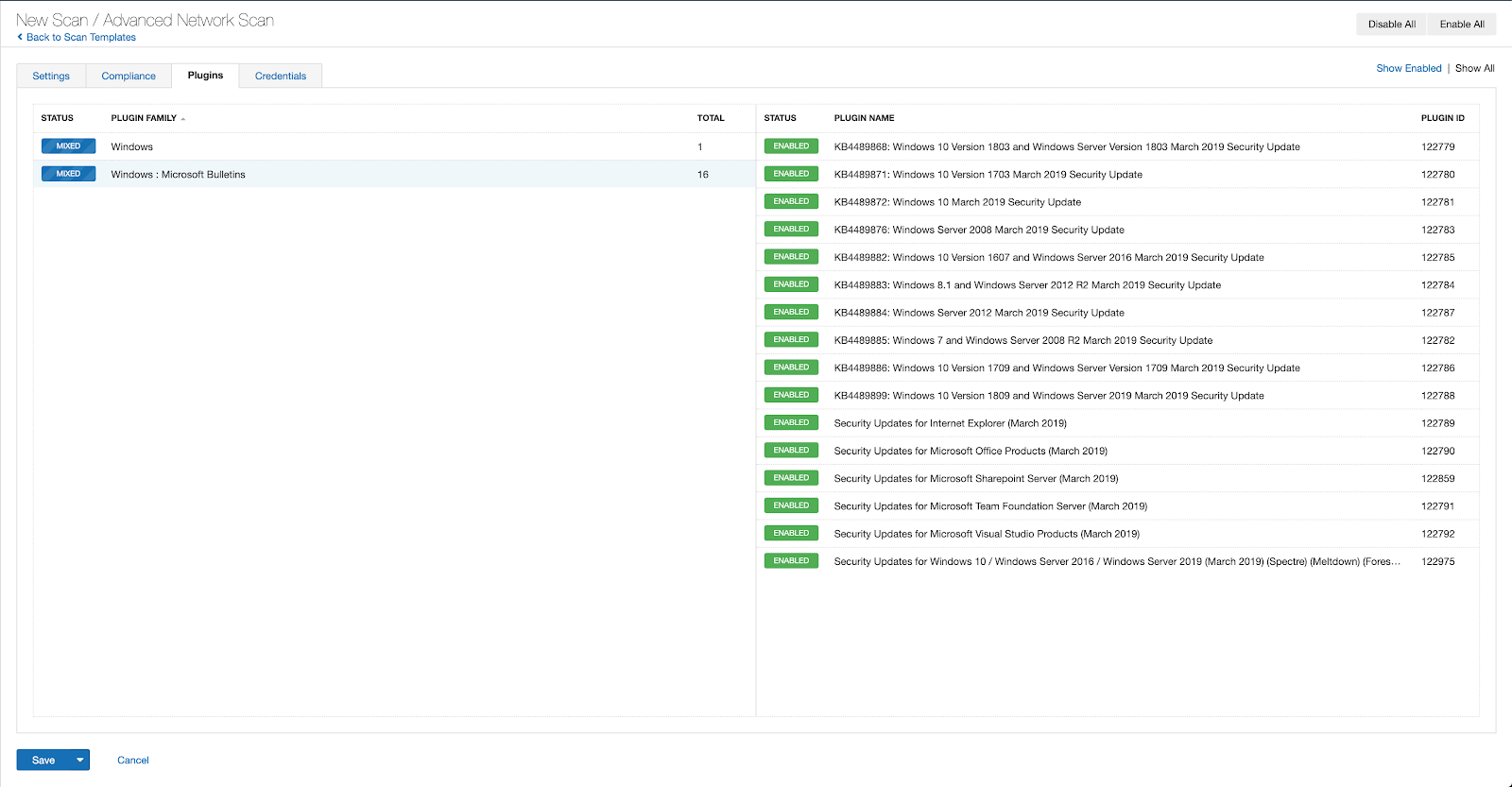 A list of all the plugins released for Tenable's November 2022 Patch Tuesday update can be found here. As always, we recommend patching systems as soon as possible and regularly scanning your environment to identify those systems yet to be patched.
Get more information
Join Tenable's Security Response Team on the Tenable Community.
Learn more about Tenable, the first Cyber Exposure platform for holistic management of your modern attack surface.
Get a free 30-day trial of Tenable.io Vulnerability Management.
Related Articles
Exposure Management
Vulnerability Management
Cybersecurity News You Can Use
Enter your email and never miss timely alerts and security guidance from the experts at Tenable.