Solutions for SLED
Strengthen Cybersecurity for State & Local Government and Education
With rapid IT modernization and high-profile data breaches, government agencies are under extraordinary pressure to maintain constant vigilance against cyber threats to critical infrastructure and citizen data, and to establish effective information security defenses, all while demonstrating compliance with diverse regulations and standards.
Learn More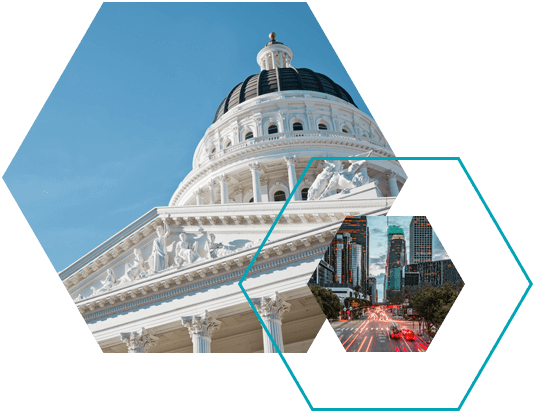 ---
FedRAMP and StateRAMP Authorized
Tenable Vulnerability Management's FedRAMP & StateRAMP authorizations ensure it meets the high security standards of federal and state and local governments, giving agencies security and compliance assurance and saving time, costs and resources on the adoption and evaluation of our solutions.
Protecting Critical Infrastructure
Powered by a tool that's trusted across the entire U.S. Department of Defense, discover where your assets are vulnerable -- across both IT and industrial controls systems. Tenable can help state and local government agencies address cybersecurity challenges as part of critical government infrastructure.
Protecting Citizens' Sensitive Information
Leverage the world's most widely deployed vulnerability scanner to gain a real-time view of vulnerabilities and threats to the full spectrum of assets. Get actionable intelligence required to proactively protect government systems and citizen data. Tenable helps state and local government agencies meet many of the technical requirements for handling sensitive citizen information while providing cost savings, resource efficiencies and better visibility into cyber risk across the entire enterprise environment.
Continuous Compliance
Automatically assess security posture in ways that are easy to communicate and act upon. Pinpoint compliance lapses and adhere to regulatory requirements. Tenable offers solutions to cover a wide variety of standards, regulations and frameworks, like NIST 800-53, CIS Controls and SANS, to help manage increasingly overwhelming cyber risk and compliances.
Providing Education, Resources and Expertise
State and local government and education entities struggle to find and fund internal cybersecurity resources and to compete with private sector organizations for premium cybersecurity professionals, leaving SLED networks vulnerable to compromise. Tenable offers a variety of support and professional services to supplement the skills gap in SLG agencies as well as Nessus Essentials via the Tenable for Education program to equip universities, schools and information security training programs with the resources and expertise needed to educate the next generation of cybersecurity professionals.