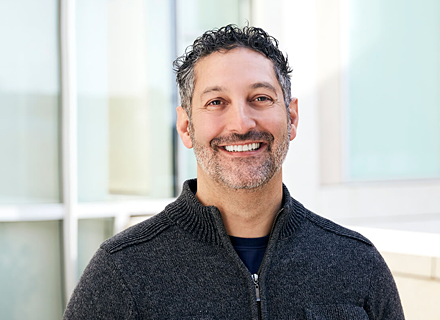 Amit Yoran
Chairman and Chief Executive Officer
Amit Yoran, chairman and chief executive officer (CEO), leads Tenable in its vision to empower organizations to understand and reduce their cybersecurity risk. Amit brings a unique blend of leadership in the private and public sectors to Tenable. He previously served as RSA's president, spearheading its transformation into one of the most successful global security companies. Amit joined RSA through its acquisition of NetWitness, the network forensics company he founded and led as CEO. Prior to NetWitness, Amit served as founding director of the United States Computer Emergency Readiness Team (US-CERT) program in the U.S. Department of Homeland Security. He was also founder and CEO of Riptech, one of the first managed security service providers (MSSP), which Symantec acquired in 2002. Amit is a board member and advisor to several security startups. He is also recognized as a security industry thought-leader and influencer, and is often sought out for industry events and in the media to provide expert commentary on his vision for cybersecurity's future.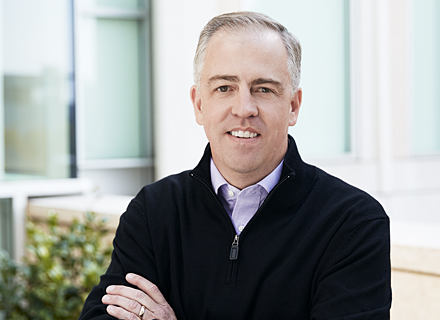 Jack Huffard
Director and Co-founder of Tenable
Jack Huffard, Tenable co-founder, is an accomplished start-up and growth software executive with more than 20 years of global go-to-market, operational and strategic planning experience. Jack has the rare perspective of taking a company from founding through IPO and beyond as a public company. Jack co-founded Tenable in 2002 and has served on the company's board of directors from the beginning. From founding until 2018, Jack served as president and chief operating officer (COO), where he was responsible for driving Tenable's global corporate strategy and business operations. From 2018 to 2019, Jack focused exclusively on business operations. He was also instrumental in Tenable's venture funding process. In 2012, Jack led Tenable's Series A raise of $50 million from Accel Partners. In 2015, he led Tenable's Series B raise of $230 million from Accel and Insight Partners, which was the largest private cyber-funding round in the country at the time.
Jack was a major contributor to the IPO process and IPO of 2018, one of the largest raises for a U.S.-listed security company since 2013. Before co-founding Tenable in 2002, Jack was a director of corporate development for Enterasys Networks. Prior to Enterasys, Jack served in various management and sales positions at John Hancock and Marriott Corporation. He received the 2013 Ernst and Young Entrepreneur of the Year Award for defense and security. Jack has a bachelor's degree from Washington and Lee University and a master's degree from Babson College. He serves on a variety of corporate and nonprofit advisory boards.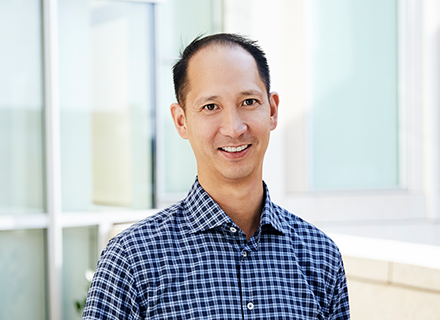 Ping Li
General Partner, Accel
Ping Li joined Accel in 2004 and focuses on enterprise software application and infrastructure investments. He is the lead investor and board member at Blue Jeans, Cloudera (public), Code 42, Plays.tv, Sysdig and Trifacta. Ping is also active in the security space as an investor at Illumio, Lookout Mobile Security, Tenable and, previously, Imperva. He was also responsible for numerous past investments with notable exits, including Arista (public), Nimble Storage (public), Reactivity (acquired by Cisco) and RelateIQ (acquired by Salesforce). Prior to Accel, Ping served as product line manager and director of corporate development at Juniper Networks. He started his technology career in Asia working for Singapore Telecom and Goldman Sachs Asia's technology practice. Ping advises Stanford University's Accel Innovation Scholars program, where he works with doctorate students learning about entrepreneurship. He is also an advisor to Heavybit, a community for developer- and operations-focused entrepreneurs. Ping is from New Jersey and graduated from Harvard and the Stanford Graduate School of Business.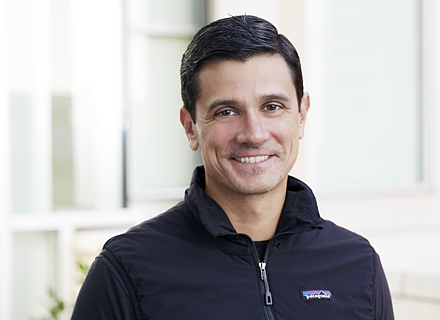 Richard Wells
Managing Director, Insight
Richard Wells has more than 20 years of experience in investing and advising managers of high-growth software and internet companies. At Insight, he focuses on investments in application software, infrastructure management, DevOps and cybersecurity. Richard has sponsored more than 24 investments at Insight and has realized 14 acquisitions and two IPOs. He has sponsored investments across the United States, Europe and Israel. He serves on the boards of directors of CentralReach, Checkmarx, Commercetools, Jama Software, OneTrust, Sonarsource, Storable and Tenable. He is also active with the boards of AMCS and Sysdig. Richard previously led investments in AirWatch (acquired by VMware), Beyondtrust (acquired by Veritas Capital), BMC (acquired by KKR), Buddy Media (acquired by Salesforce), Cherwell (recapitalized by KKR), HealthcareSource (acquired by Francisco Partners), Kinnser Software (acquired by Mediware), Metalogix (acquired by Permira), Netsmart Technologies (acquired by Genstar Capital), PrecisionLender (acquired by Q2), Primavera (acquired by Oracle), Shopify (NYSE: SHOP), SmartBear Software (acquired by Francisco Partners), and TriTech (acquired by Bain Capital). He also served on the board of Anaqua (acquired by Astorg). Richard joined Insight in 2005 from Technology Crossover Ventures (TCV), where he was an investment professional with a focus on software, online media and e-commerce. He has also worked in product management for enterprise data protection products at Veritas Software (now part of Symantec) and in field sales for Paciolan Systems (now part of Ticketmaster). He began his career as a management consultant with Mercer Management Consulting, where he advised global technology companies on their marketing and business strategies. Richard has a bachelor's degree from the Wharton School of the University of Pennsylvania (Phi Beta Kappa, summa cum laude) and a Master of Business Administration degree from the Harvard Business School.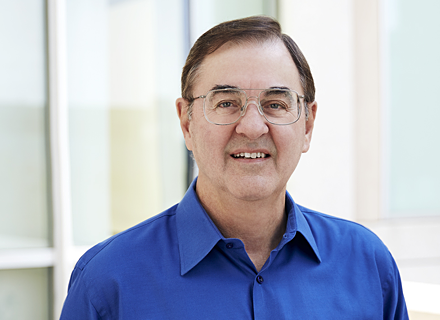 Brooke Seawell
Audit Chair
Brooke Seawell is the chairman of the audit committee on Tenable's board of directors. Brooke brings more than 35 years of industry experience in finance, accounting, governance and business operations to Tenable, including previous executive roles as chief financial officer at leading technology companies such as Synopsys and Weitek. Brooke serves on the board of directors of a number of category-leading public technology companies, including Tableau Software and NVIDIA. During his career, he has been involved in 10 IPOs and numerous acquisitions. Brooke is a venture partner at NEA, where he focuses on software, systems and internet investments. He was previously a partner with Technology Crossover Ventures (TCV) from 2000-2004. Brooke has a master's degree and bachelor's degree from Stanford University. He previously served on Stanford Business School's management board and athletic board.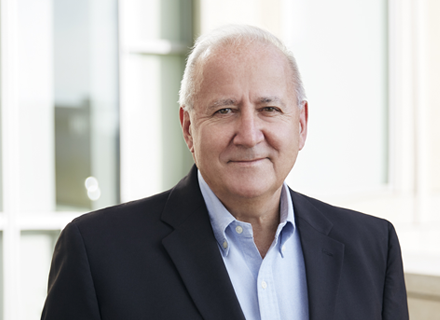 Arthur W. Coviello, Jr.
Director
Since his retirement as RSA's chief executive officer, Art Coviello has remained active in the security industry, investing in and advising a number of security startups as a private investor, and in his roles as a venture partner at Rally Ventures (an early-stage investor in business technologies) and as an advisor to ClearSky Security Fund. A senior advisor to McKinsey's Cybersecurity Practice, Art also works with companies, industries and governments to inform and shape the evolution of security strategy to meet challenges organizations face today and tomorrow. His decades of expertise and influence make him a recognized leader in the field and he is a regular speaker at conferences and forums around the world. Prior to RSA, Art developed extensive operating and financial management expertise in several technology companies. He started his career as a certified public accountant at Deloitte, Haskins & Sells (Deloitte). Art serves on the boards of directors at Synchrony Financial, Cylance, Bugcrowd, Tenable and Capsule8. He graduated magna cum laude from the University of Massachusetts in 1975 with a Bachelor of Business Administration degree with a concentration in accounting.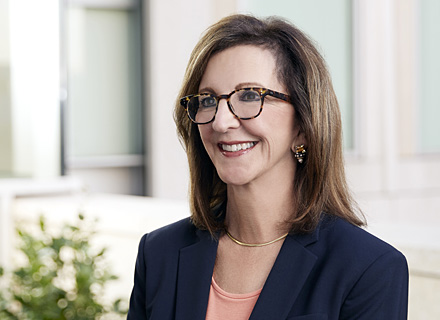 Linda Zecher
Director
Linda Zecher is the chief executive officer (CEO) and managing director of the Barkley Group, a boutique consulting firm focused on the digital transformation of enterprise organizations. Prior to founding the Barkley Group, Linda retired as president, CEO and director of Houghton Mifflin Harcourt (HMH), a global education and learning company. Previously, Linda was corporate vice president of Microsoft's worldwide public sector organization, leading a global team of more than 1,900 sales and marketing professionals serving government, education, defense, intelligence and non-privatized healthcare customers in more than 100 countries. Linda is a member of the Hasbro Corporation Board, where she serves on its audit committee and chairs its cybersecurity committee. She is on the John F. Kennedy Foundation Board, where she serves on the finance committee and chairs the technology committee. She also serves on the Chesapeake Maritime Museum Board. Linda has a bachelor's degree from Ohio State University and an honorary doctorate from Bentley University.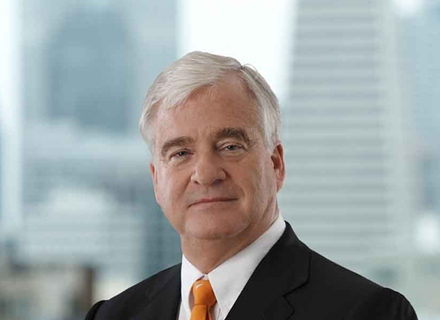 Jerry M. Kennelly
Director
Jerry M. Kennelly is the chairman and CEO of Scandic Capital, a private equity firm that invests in technology companies, commercial real estate and varied investment categories. Jerry co-founded Riverbed in 2002 and served as its executive chairman, chief executive officer and president for 16 years. He presided over Riverbed's growth from a two-person startup to a network technology company with $1 billion in revenue and offices in 41 countries. Prior to Riverbed, from 1996-2002, Jerry served as an executive vice president, chief financial officer and secretary at Inktomi Corporation. From 1990-1996, he served in a number of senior financial and operational positions, including vice president of corporate finance at Sybase. He was a director of Nimble Storage between 2013-2017, where he served as the lead independent director until HPE acquired the company. He is a member of the technology industry advisory committee at Pelion Venture Partners. Jerry has a master's degree in accounting from the New York University Graduate School of Business Administration and a bachelor's degree in political economy from Williams College.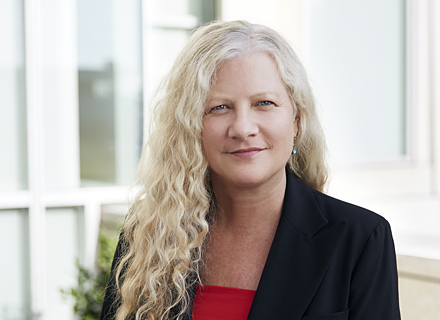 Kimberly L. Hammonds
Director
Kimberly L. Hammonds most recently served as Deutsche Bank AG's group chief operating officer, where she was the third female in the company's 148-year history to serve on the management board. Throughout her career, Kimberly worked in the automotive, technology, aerospace and defense industries, and most recently, financial services. She served as Boeing Company's group chief information officer and in executive positions at Dell Corporation and Ford Motor Company. Kimberly's global leadership experience extends across product engineering, manufacturing, supply chain, marketing, purchasing, operations and information technology. Kimberly is a member of the Society of Women Engineers. She is the founder and president of The Zoe Foundation, which provides art programs for cancer patients. She actively supports the American Cancer Society, raising more than $5 million for the organization. Crain's Business recognized her in 2011 in "Women to Watch." In addition to Tenable, Kimberly serves on the boards of directors of Red Hat and Cloudera.