Healthcare
Proven Solutions to Help Healthcare Providers Protect Sensitive Data and Ensure Compliance
Medical providers and healthcare institutions are at the forefront of technology, continuously evolving to support electronic health records, mobile devices, and open data exchange with business partners. As they adopt new technologies, they face new challenges to protect sensitive data that is accessed by a variety of devices and systems, both managed and unmanaged.
At the same time, their IT teams must secure data shared across networks to meet the compliance requirements of HIPAA and other regulatory mandates. Many healthcare providers turn to Tenable to help them gain new insights into security and compliance risks on their networks.
Case Study
St. Elizabeth Healthcare
Read about how Tenable provided robust security platform for one of Cincinnati's oldest and largest medical providers.
Manage HIPAA Compliance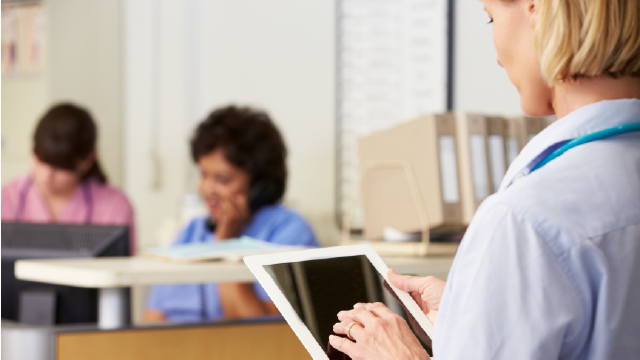 Tenable helps healthcare organizations demonstrate HIPAA compliance by unifying their security and configuration monitoring into a single management console. In addition, medical providers can regain control of their environment through real-time alerts when new devices connect to the network.
Continuously Monitor Healthcare Devices and Data
SecurityCenter Continuous View supports healthcare providers with continuous monitoring and event log capabilities for their physical network devices, as well as their mobile, virtual and cloud-based systems and services to prevent cyberattacks and sensitive PHI data breaches. SecurityCenter CV also performs vulnerability assessment on a variety of devices, including medical devices considered unmanageable or "unable to scan."
How Tenable Can Help
A comprehensive external snapshot of network vulnerabilities, with the ease of the cloud.

True continuous monitoring. Multiple sensors continually gather and analyze data to help you adapt, improve and communicate your security posture