Do you know the business cost of cyber risk?
Get the Ponemon Institute Report and improve your ability to mitigate cyber risks today.
Get the Report Now
Close your
CYBER EXPOSURE
gap.
Cybersecurity is a Global Economic Imperative
Tenable at Cyber Future Dialogue
Tuesday, January 22, 2019
Davos, Switzerland

See what IT leaders have to say about Tenable.
The World's First Cyber Exposure Platform
Live Discovery
Dynamically discover every modern asset across any digital computing environment (even the ones you didn't know about).
And as the elastic attack surface expands and contracts, you can keep pace with a live view of your assets.
Continuous Visibility
Automatically assess where each asset is secure - or exposed - and to what extent it is exposed.
Think of us as your "Google Maps" for live Cyber Exposure visibility.
Focus and Prioritize
Add context to the asset's exposure to prioritize remediation, along with selecting the appropriate remediation technique based on business criticality and severity. For example:
The asset's business use and value.
The asset's connectivity - and who is authorized to access it.
Whether the vulnerability is currently being exploited by the bad guys.
Strategic Insight
Translate raw security data into a common language for accurately representing and communicating cyber risk to the business - in business terms.
Create a metrics-driven program where Cyber Exposure is quantified and measured alongside every other business exposure.
As the creator of Nessus, we've spent years deeply understanding assets, networks and vulnerabilities. We continually build this expertise and knowledge into our technology, so when we get smarter, you get smarter.
Industry-Leading Organizations Rely on Tenable
Join the Movement to Close the Cyber Exposure gap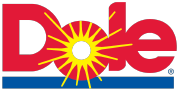 "We expect to always be a step ahead in vulnerability discoveries, industry best practices, and proposed solutions to solve technological challenges. That's why we chose Tenable as a strategic business partner for our company."

"Well worth your time. This is a company with solid experience in the technology - and it shows."

"Tenable has as much brand equity as a company could have with Nessus, yet it strives to be one of the most forward-thinking companies in the [vulnerability management] space."