Microsoft's February 2023 Patch Tuesday Addresses 75 CVEs (CVE-2023-23376)

Microsoft addresses 75 CVEs including three zero-day vulnerabilities that were exploited in the wild.
9

Critical

66

Important

0

Moderate

0

Low
Microsoft patched 75 CVEs in its February 2023 Patch Tuesday Release, with nine rated as critical and 66 rated as important.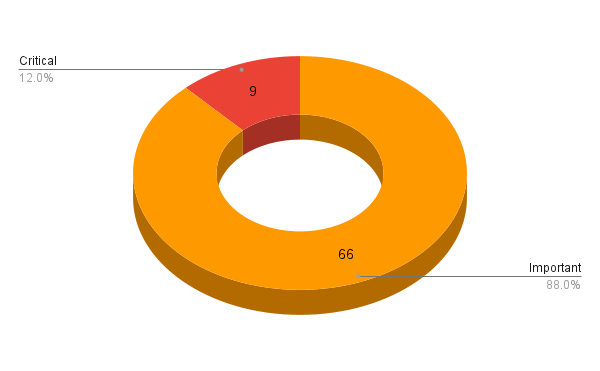 This month's update includes patches for:
.NET and Visual Studio
.NET Framework
3D Builder
Azure App Service
Azure Data Box Gateway
Azure DevOps
Azure Machine Learning
HoloLens
Internet Storage Name Service
Microsoft Defender for Endpoint
Microsoft Defender for IoT
Microsoft Dynamics
Microsoft Edge (Chromium-based)
Microsoft Exchange Server
Microsoft Graphics Component
Microsoft Office
Microsoft Office OneNote
Microsoft Office Publisher
Microsoft Office SharePoint
Microsoft Office Word
Microsoft PostScript Printer Driver
Microsoft WDAC OLE DB provider for SQL
Microsoft Windows Codecs Library
Power BI
SQL Server
Visual Studio
Windows Active Directory
Windows ALPC
Windows Common Log File System Driver
Windows Cryptographic Services
Windows Distributed File System (DFS)
Windows Fax and Scan Service
Windows HTTP.sys
Windows Installer
Windows iSCSI
Windows Kerberos
Windows MSHTML Platform
Windows ODBC Driver
Windows Protected EAP (PEAP)
Windows SChannel
Windows Win32K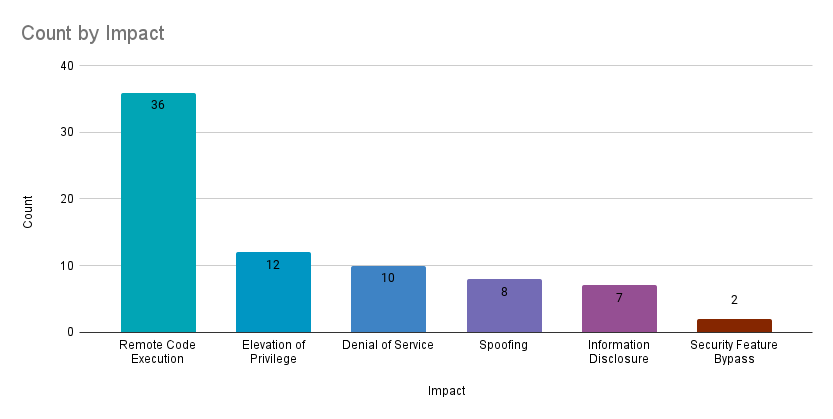 Remote code execution (RCE) vulnerabilities accounted for 48% of the vulnerabilities patched this month, followed by elevation of privilege (EoP) vulnerabilities at 16%.
CVE-2023-23376 | Windows Common Log File System Driver Elevation of Privilege Vulnerability
CVE-2023-23376 is an EoP vulnerability in Windows operating systems receiving a CVSSv3 score of 7.8 that has been exploited in the wild. The vulnerability exists in the Common Log File System (CLFS) Driver, a logging service used by kernel-mode and user-mode applications. This vulnerability can be exploited after an attacker has gained access to a vulnerable target in order to elevate to SYSTEM privileges.
In 2022, Microsoft patched two EoP vulnerabilities in CLFS, CVE-2022-37969 and CVE-2022-24521, that were also exploited in the wild. CVE-2022-24521 was disclosed to Microsoft by the National Security Agency and CrowdStrike, and patched in Microsoft April Patch Tuesday. CVE-2022-37969 was patched in Microsoft's September Patch Tuesday.
Tenable Solutions
Users can create scans that focus specifically on our Patch Tuesday plugins. From a new advanced scan, in the plugins tab, set an advanced filter for Plugin Name contains February 2023.

With that filter set, click the plugin families to the left and enable each plugin that appears on the right side. Note: If your families on the left say Enabled, then all the plugins in that family are set. Disable the whole family before selecting the individual plugins for this scan. Here's an example from Tenable.io: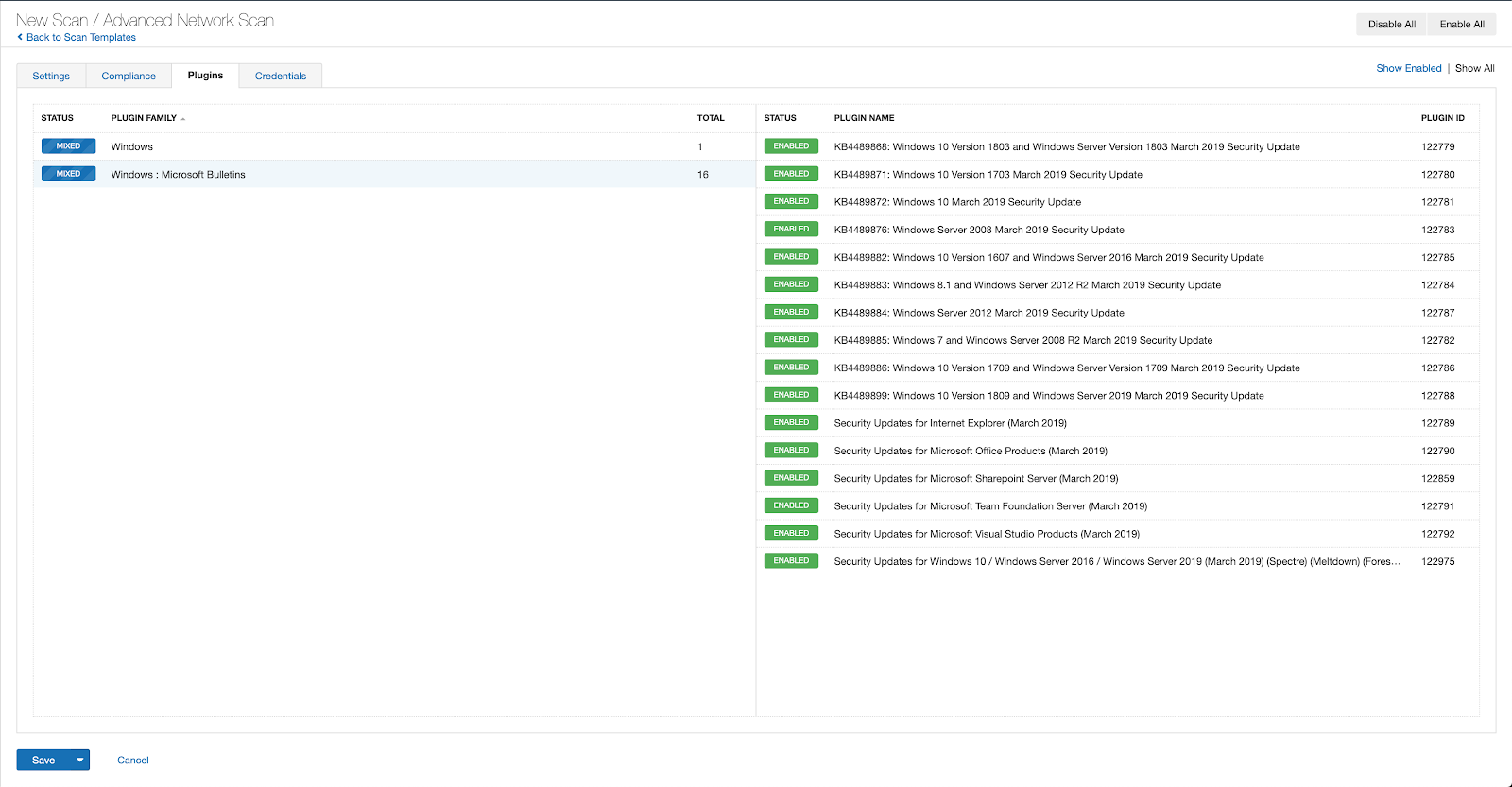 A list of all the plugins released for Tenable's February 2023 Patch Tuesday update can be found here. As always, we recommend patching systems as soon as possible and regularly scanning your environment to identify those systems yet to be patched.
Get more information
Join Tenable's Security Response Team on the Tenable Community.
Learn more about Tenable One, the Exposure Management Platform for the modern attack surface.
Related Articles
Exposure Management
Vulnerability Management
Are You Vulnerable to the Latest Exploits?
Enter your email to receive the latest cyber exposure alerts in your inbox.