On-Demand Webinar
Risk-based Vulnerability Management
How to Protect Your Expanding Attack Surface in Thailand
Risk-based Vulnerability Management
Tenable Vulnerability Management
Tenable Security Center
Tenable Security Center Plus
Tenable Lumin
On-demand
Effective risk-based vulnerability prioritization must identify the few vulnerabilities with the highest likelihood of being exploited, as well as take into consideration how important the asset is to the organization.
But don't just take our word for it - Prioritization was the focus area in The Forrester Wave, Vulnerability Risk Management Q4, 2019 report.
Join us to learn more about how you can start evolving your legacy Vulnerability Management program today, as well as get a preview of Lumin in action.
This webinar on demand is conducted in Thai.
ภายใน Webinar นี้ ท่านจะได้เรียนรู้การแปลงข้อมูลช่องโหว่ให้เป็นข้อมูลเชิงลึกที่มีประโยชน์ต่อการบริหารจัดการความเสี่ยงไซเบอร์ตาม พ.ร.บ. การรักษาความมั่นคงปลอดภัยไซเบอร์ พ.ศ.2562 รวมไปถึงการนำ NIST Cybersecurity Framework มาประยุกต์ใช้เพื่อยกระดับแนวทางปฏิบัติด้านความมั่นคงปลอดภัยขององค์กร
หัวข้อและเนื้อหาที่จะบรรยายประกอบด้วย 
ภาพรวมของการบริหารจัดการช่องโหว่ตามความเสี่ยง (Risk-based Vulnerability Management)
แนะนำ Tenable Lumin โซลูชัน Advanced Visualization, Analytics & Measurement เพื่อจัดการกับ Cyber Exposure
การบูรณาการเพื่อเพิ่มความมั่นคงปลอดภัยให้แก่ระบบ IT และ Critical Information Infrastructure (CII)
ถามตอบประเด็นด้านความเสี่ยงและ พ.ร.บ. ไซเบอร์ฯ โดยผู้เชี่ยวชาญจาก Tenable
Speakers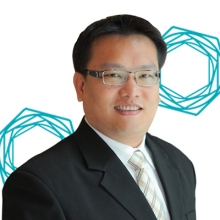 Sutee Assawasoontarangkoon
Managing Director, Indochina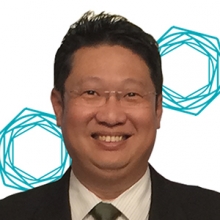 Suwitcha Musijaral
Security Consultant, Indochina
Watch Now