On-Demand Webinar
When Mission Critical Becomes Life Critical: Top OT Security Threats In Pharma & Medical Devices
The sophistication of pharmaceutical and medical device manufacturing makes possible what was only imagined a decade ago. From diagnostic capabilities to breakthroughs in drug formulations and therapy; we are now able to clearly diagnose, treat and cure patients more effectively and with better outcomes.
While technology in health and pharma can yield huge benefits, it can be equally detrimental if OT security is not considered in the manufacturing and operations process. In fact, risks will increase as more health and pharma operations rely on OT operations and IoT technology. Many analysts also concur that health and pharma are in the top five industries for adopting IoT technology.
Join us for our next webinar that specifically delves into the current threats facing pharmaceutical and medical device manufacturing organizations. With actual and real-world examples, we'll unwrap the types of threats this life critical vertical faces and also provide you with actionable detail on how to secure your OT operations from the unacceptable threat.
Speakers: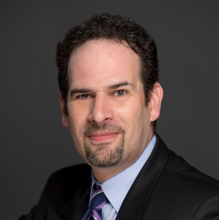 Michael Rothschild
Senior Director of OT Solutions, Tenable
Watch now