On-Demand Webinar
ICS Asset Identification: It's More Than Just Security: A SANS Report
Industrial Control Systems Monitoring
IT/OT
On-demand
You can't defend what you don't know you have!
Without a solid understanding of what assets are on their ICS networks, it's impossible for OT/plant managers to develop and implement a plan to manage risk. Yet, asset identification was the top concern among 338 ICS security professionals participating in the SANS 2019 State of OT/ICS Cybersecurity Survey.
Historically, asset identification has been associated with time-consuming and costly cybersecurity efforts. The business often views these efforts as sunk costs.
In this new SANS webcast, you'll get recommendations and guidance including how to:
Start an asset identification program
Support operations of cybersecurity and beyond
Change the narrative about asset identification from a cost to something the business values
Provide ongoing asset identification maintenance with limited human resources
Get quick wins by leveraging information you already have to bootstrap an asset identification program
Register and watch on-demand now.
Speakers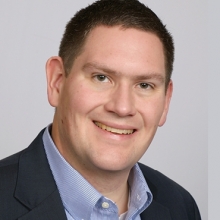 Mark Bristow
SANS Instructor and Branch Chief for Cyber Defense Operations at the Department of Homeland Security's Cybersecurity and Infrastructure Security Agency
Watch On-Demand Now.