On-Demand Webinar
The Rise of the Business-Aligned Security Executive
Analyst Relations
Exposure Management
Research
Risk-based Vulnerability Management
Vulnerability Management
Tenable Vulnerability Management
Tenable Security Center
Tenable Security Center Plus
Tenable Lumin
Tenable Nessus
On-demand
Business leaders want a clear picture of their organizations' cybersecurity posture — "How secure, or at risk, are we?" — but many security leaders struggle to answer that question.
Tenable commissioned Forrester Consulting to conduct a global independent study to find out why — and what you can do about it.
In this session, we will present findings from Forrester Consulting in worldwide study which examines cybersecurity strategies and practices at midsize to large enterprises. We will also share Asia Pacific figures in context to the region on "The Rise of the Business-Aligned Security Executive."
Join us and learn more about:
Aligning your security program to strategic business in today's economic climate
Understand why security leaders struggle to give business executives the answers they need about business risk
Practical and proven approaches for aligning cybersecurity initiatives with business objectives
Take the Cyber Risk Assessment and understand how well aligned your security practices are with business goals. The assessment will yield customized results and recommendations based on your responses.
Who should watch this session on demand?
CISOs and security leaders who wish to learn how to align "security and business" and evolve to a new strategy of "see, predict and act" for critical threats across their organisation.


Speakers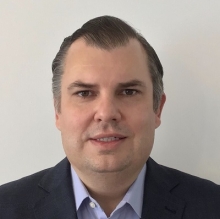 Adam Palmer
Chief Security Strategist, Tenable
Watch now.