Spotlight on Australia: Security Leaders Struggle to Communicate Cyber Risk in Business Terms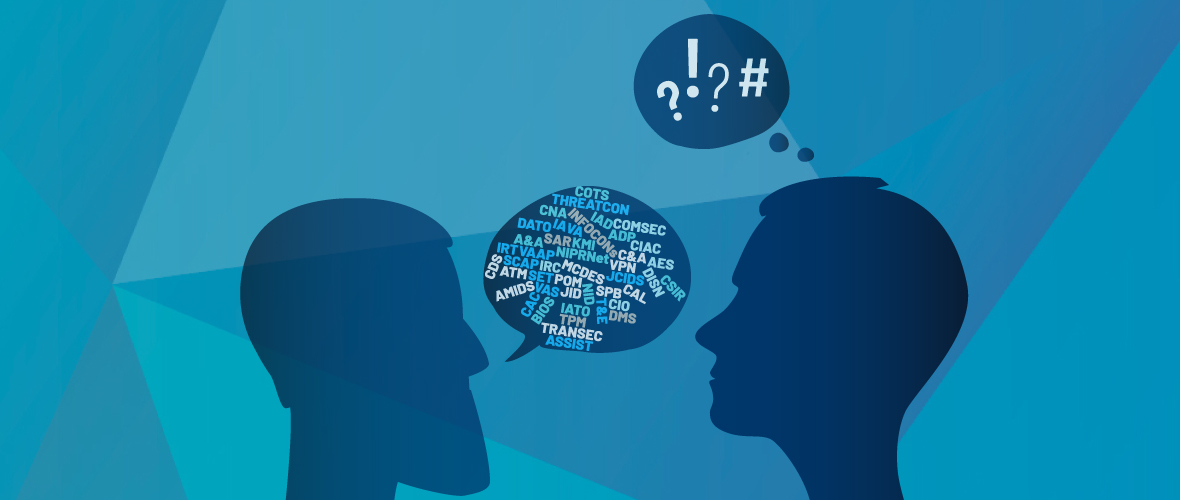 As Australian business leaders prepare for incoming cyber regulation as part of the government's Cyber Security Strategy 2020 initiative, an independent study finds security executives are struggling to quantify their level of risk.
Ninety four percent of Australian cybersecurity leaders have been asked by top executives to report on their organisation's level of exposure to a specific threat or publicised vulnerability in the past 12 months. Yet, a whopping 81% of business leaders are — at most — only somewhat confident in their security teams' ability to quantify their organisations' level of risk or security. 
Security teams, meanwhile, say they're hamstrung by a lack of data, technology and processes, preventing them from effectively communicating about cyber risk in a language the business can understand. 
The data are drawn from The Rise of the Business-Aligned Security Executive: a Spotlight on Australian Organisations, a commissioned study of 105 business and cybersecurity leaders in Australia conducted by Forrester Consulting on behalf of Tenable. 
Despite increased focus and investment in cybersecurity, the study found that 92% of Australian organisations experienced a business-impacting1 cyberattack in the past 12 months. Roughly three quarters of these attacks (73%) involved operational technology (OT). Even more concerning: 76% expect to see an increase in cyberattacks over the next two years.
These attacks came in the form of fraud (45%), COVID-19 phishing incidents (44%), data breaches (43%), ransomware (39%) and software vulnerabilities (36%). Their business impact included: financial loss or theft; loss of customer and employee data; and lost productivity.
The study also found that 67% of business leaders think their security counterparts are, at best, only "somewhat effective" in communicating threats that pose the greatest risk to the organisation. This finding, coupled with the onslaught of business-impacting cyberattacks, raises questions about the level of visibility organisations have into their most critical assets to make risk reduction decisions.
Coinciding with Australia's Cyber Security Strategy 2020 — which states that the government will invest $1.67 billion over 10 years to achieve the vision of "a secure online world for Australians, their businesses and the essential services on which we all depend" — the Forrester study highlights the need for business and infosec leaders to improve the way they're measuring and communicating cyber risks.
Cyber Security Strategy 2020 initiatives include:
Protecting and actively defending the critical infrastructure that all Australians rely on, including cybersecurity obligations for owners and operators.
Clear guidance for businesses and consumers about securing Internet of Things devices.
Stronger defences for Government networks and data. 
Increased situational awareness and improved sharing of threat information. 
Stronger partnerships with industry through the Joint Cyber Security Centre program. 
Advice for small and medium enterprises to increase their cyber resilience. 
Enhancing the existing regulatory framework for organisations involved in critical infrastructure and introducing new laws to set a minimum cybersecurity baseline across the entire economy are among the measures the government will take to achieve these goals. The efforts serve as a clarion call for business and security leaders in Australia to align on cyber imperatives. 
In order for executives to make appropriate risk-informed decisions, security leaders must be able to communicate cyber risk in business terms. But, the Forrester study reveals that a lack of visibility into their entire attack surface makes it challenging for security leaders to even analyse and combat cyber risks, let alone communicate them effectively to the business. 
Before they can improve alignment with the business, the study finds security organisations need the following:
Holistic visibility of business-critical assets: Security leaders reported that they have limited visibility over important company assets. Only six out of 10 security leaders say they have 'high or complete visibility' into their organisations' IoT and operational technology (OT); 47% are across the risk posed to employees who are remote or working from home; and only 30% have visibility over third-party vendors. As a result, few security leaders have a holistic understanding of their organisations' modern attack surface.
Security metrics that speak to business risk: Just four out of 10 Australian security leaders say they work with business stakeholders to align cost, performance, and risk reduction objectives with business needs. Fewer than 50% state that they use contextual threat metrics to measure their organisations' cyber risk. 
Predictive business risk context for incoming threats: Forty percent of Australian security leaders aren't confident that they have the technology, processes or data to predict cybersecurity threats. This could, in part, be due to a lack of automation technologies since three out of 10 security leaders say their organisations still manually review spreadsheets to track cybersecurity performance.
As the Forrester study notes: "Today's digital business requires a new way to measure and manage cybersecurity as a strategic business risk. This new approach needs to be focused on both understanding the current risk posture and predicting the greatest threats to the business. These insights empower more informed risk-based decisions and focus security on what matters to the business." The study found that security leaders who excel in these areas are much better equipped to speak the language of business risk. 
Learn more
1"Business-impacting" relates to a cyberattack or compromise that results in a loss of customer, employee, or other confidential data; interruption of day-to-day operations; ransomware payout; financial loss or theft; and/or theft of intellectual property.
Related Articles
Threat Management
Vulnerability Management
Vulnerability Scanning
Cybersecurity News You Can Use
Enter your email and never miss timely alerts and security guidance from the experts at Tenable.