Nessus HTML5 UI 2.1 Provides Enhanced Usability
Tenable is excited to announce a new update to the Nessus vulnerability scanner user interface (UI) — version 2.1!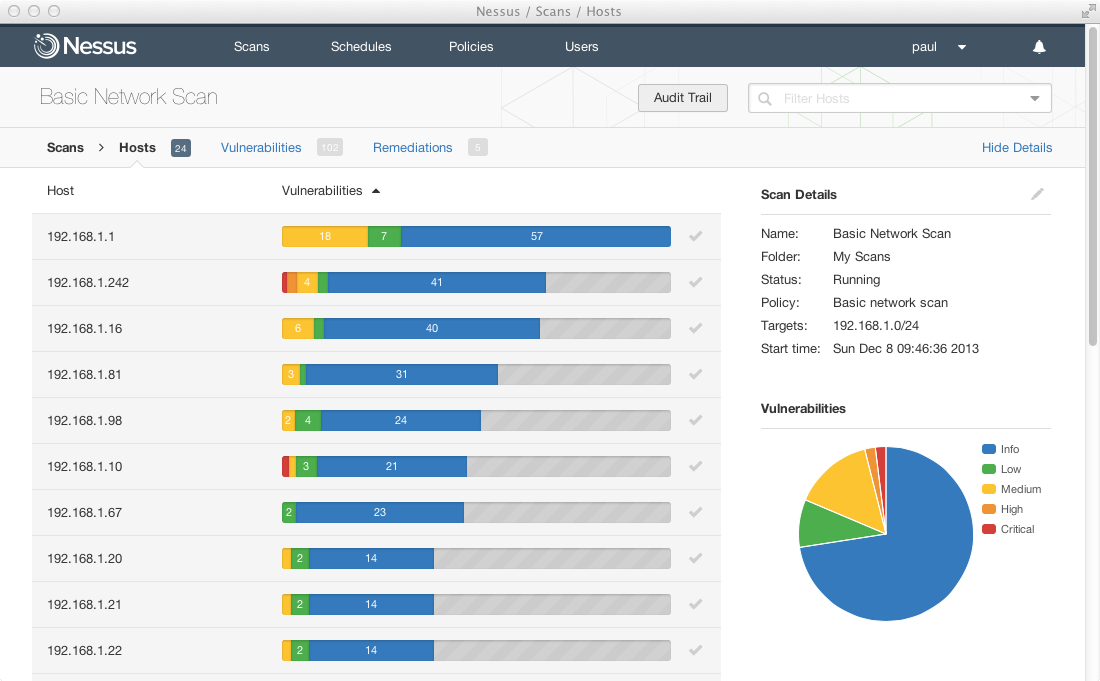 This UI update provides several new features and enhancements, including:
Top navigation panel - With the new top panel, users can quickly switch between viewing hosts, vulnerabilities, compliance results, remediations, and notes.
New remediations tab - This new tab provides easy access to the remediations recommendations that are included in the email notification summary.
Details windows defaulted to open - Scan details are now displayed by default, providing an overview of the scan and a pie chart of vulnerability severity ratings.
Getting the Nessus UI Update
Nessus users will receive the new update free of charge when their scanner's plugins are updated. Further information can be found in the in the Nessus 5.2 HTML5 User Guide.
Nessus and Nessus Perimeter Service customers: Please contact Tenable Support (support -at- tenable.com) with any questions regarding the user interface. Users may also visit the Tenable Discussions Forum for more information.