Nessus Audits HP ProCurve Routers
A new plugin for auditing HP ProCurve routers is now available for Nessus customers. This new plugin allows you to assess the security of your configurations on HP ProCurve products, including routers, switches, and wireless access points.
Scanning Requirements
To begin auditing the security of your HP ProCurve products, you will need the following:
root or equivalent administrative credentials for the HP ProCurve appliance(s)
SSH access to the targets
A Nessus policy with plugin ID #70271 (HP ProCurve Compliance Checks) enabled
The .audit file - Customers may obtain the required .audit file for HP ProCurve systems on the Tenable Support Portal (filename is TNS_HP_Procurve_Best_Practices.audit)
What Is Nessus Auditing?
The .audit file checks are based on an HP whitepaper containing recommendations for hardening ProCurve switches. The audit includes checks for disabling insecure services and enabling access controls such as TACACS and RADIUS.
Sample results can be found below. In the following screenshot, you can see the listing of both failed and passed compliance audit checks for HP ProCurve switches. On the right, you see a pie chart depicting passed, failed, and warning-level alerts which can be viewed by clicking the "Scan details" link in the compliance results.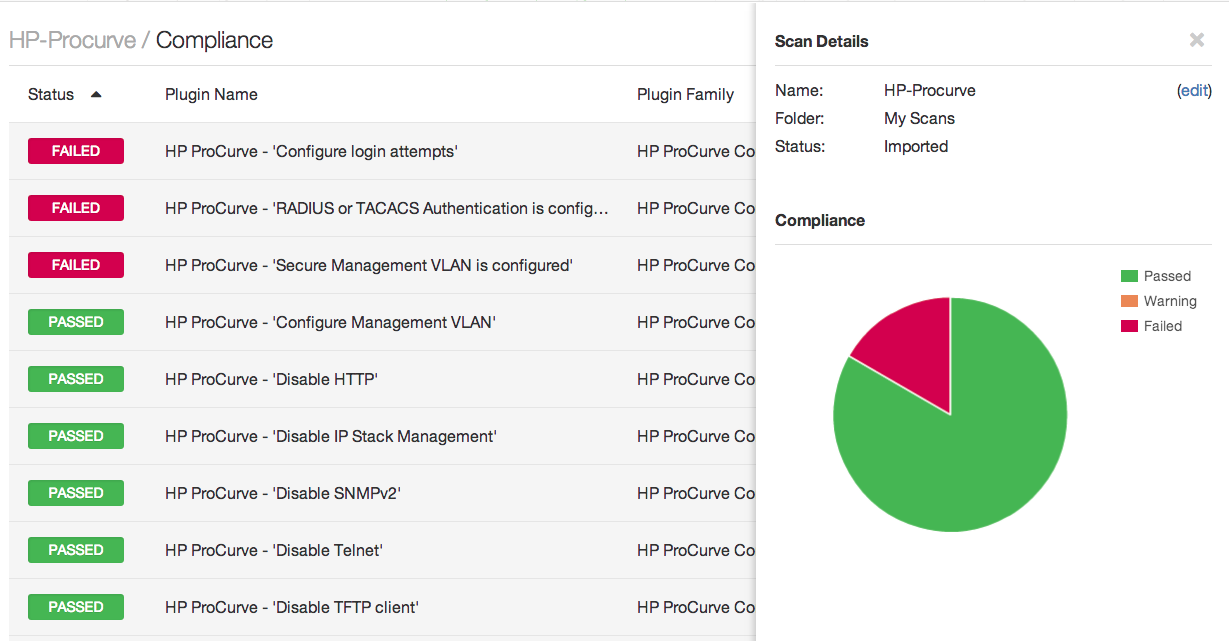 The compliance auditing checks determine whether or not the device is configured to use RADIUS and/or TACACS for authentication. In this case, the target switch is not configured to use external authentication, so therefore has failed this check.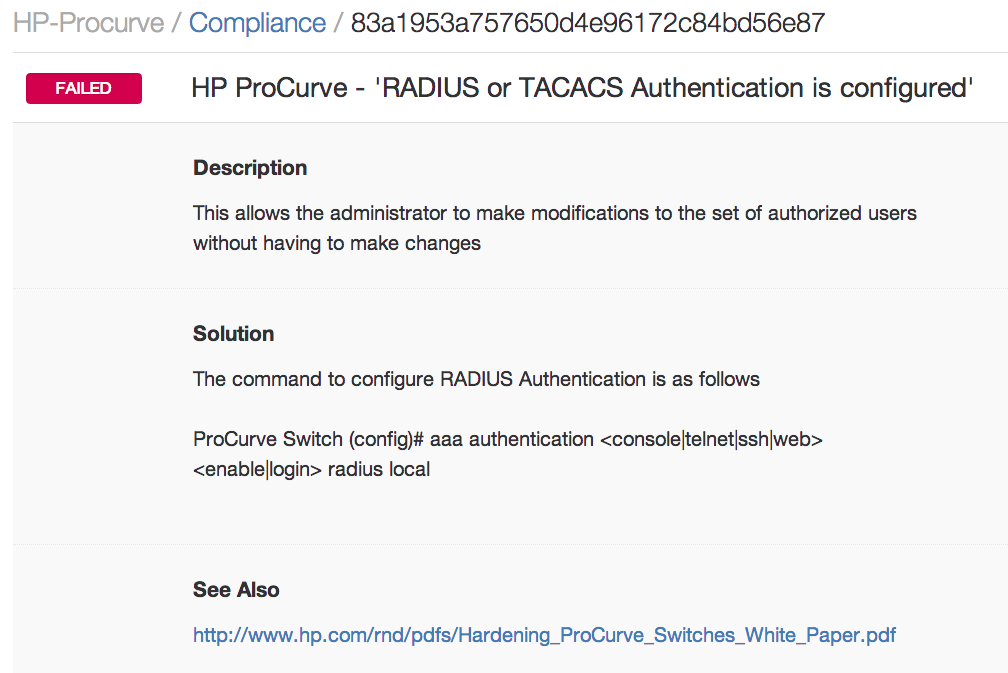 TELNET is a popular protocol found in use on network devices for management. The .audit files check to make sure this protocol is disabled, in favor of the more secure SSH protocol.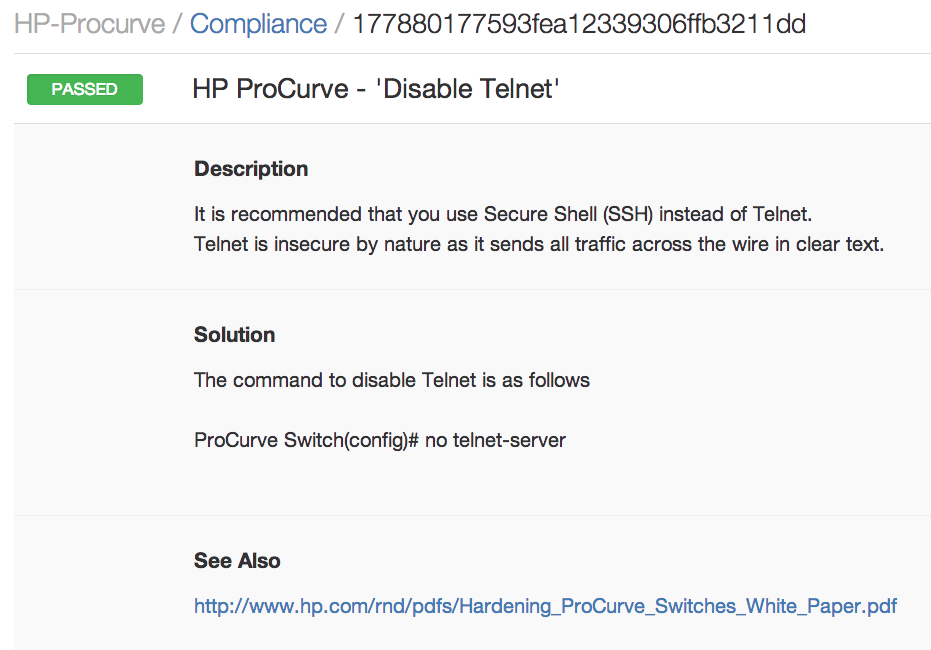 Conclusion
Nessus customers can download all the latest compliance checks from the Tenable Support Portal.
Auditing the configuration of HP networking devices further extends Nessus' capabilities to help secure your company's infrastructure. For further information about using Nessus to audit your network, security, or virtual infrastructure view the following posts:
If you like this feature and plan to use it, please leave us a comment!