Microsoft's September 2023 Patch Tuesday Addresses 61 CVEs (CVE-2023-36761)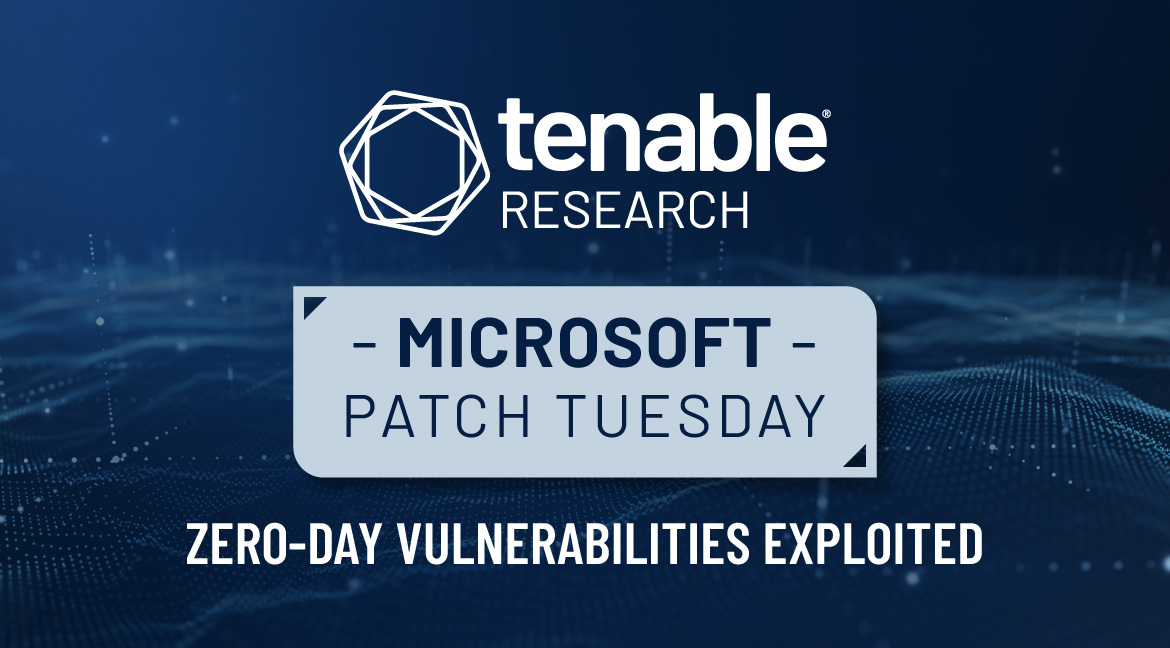 Microsoft addresses 61 CVEs including two vulnerabilities that were exploited in the wild.
5

Critical

55

Important

1

Moderate

0

Low
Microsoft patched 61 CVEs in its September Patch Tuesday release, with five rated critical, 55 rated important and one rated moderate.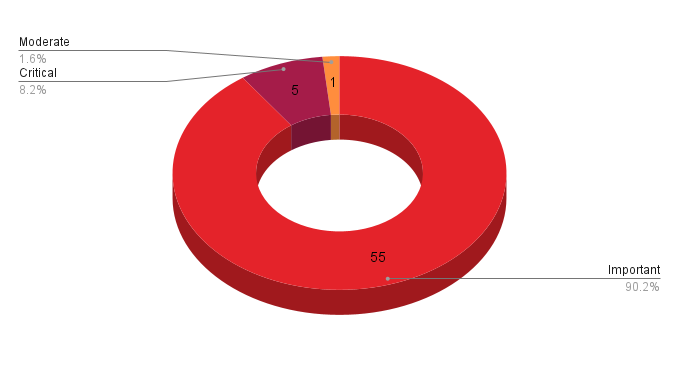 This month's update includes patches for:
.NET and Visual Studio
.NET Core & Visual Studio
.NET Framework
3D Builder
3D Viewer
Azure DevOps
Azure HDInsights
Microsoft Azure Kubernetes Service
Microsoft Dynamics
Microsoft Dynamics Finance & Operations
Microsoft Exchange Server
Microsoft Identity Linux Broker
Microsoft Office
Microsoft Office Excel
Microsoft Office Outlook
Microsoft Office SharePoint
Microsoft Office Word
Microsoft Streaming Service
Microsoft Windows Codecs Library
Visual Studio
Visual Studio Code
Windows Cloud Files Mini Filter Driver
Windows Common Log File System Driver
Windows Defender
Windows DHCP Server
Windows GDI
Windows Internet Connection Sharing (ICS)
Windows Kernel
Windows Scripting
Windows TCP/IP
Windows Themes
Remote code execution (RCE) vulnerabilities accounted for 39.3% of the vulnerabilities patched this month, followed by elevation of privilege (EoP) vulnerabilities at 27.9%.
CVE-2023-36761 | Microsoft Word Information Disclosure Vulnerability
CVE-2023-36761 is an information disclosure vulnerability in Microsoft Word. It was assigned a CVSSv3 score of 6.2 and is rated important. According to Microsoft, it has been exploited in the wild as a zero-day and was publicly disclosed prior to a patch being available. Its discovery is credited to the Microsoft Threat Intelligence team.
Microsoft says that the preview pane is an attack vector, meaning that simply previewing a specially crafted file can cause the exploit to trigger. Successful exploitation of this flaw would allow for the disclosure of New Technology LAN Manager (NTLM) hashes. NTLM hashes could be abused in NTLM relay or pass-the-hash attacks to further an attacker's foothold into an organization.
This is the second zero-day vulnerability disclosed this year that could result in the disclosure of NTLM hashes. In its March 2023 Patch Tuesday Release, Microsoft patched CVE-2023-23397, an elevation of privilege vulnerability in Microsoft Outlook that was also exploited in the wild as a zero-day. According to Microsoft, CVE-2023-23397 was exploited as a zero-day by a Russia-based threat actor.
Tenable Solutions
A list of all the plugins released for Tenable's September 2023 Patch Tuesday update can be found here. As always, we recommend patching systems as soon as possible and regularly scanning your environment to identify those systems yet to be patched.
For more specific guidance on best practices for vulnerability assessments, please refer to our blog post on How to Perform Efficient Vulnerability Assessments with Tenable.
Get more information
Join Tenable's Security Response Team on the Tenable Community.
Learn more about Tenable One, the Exposure Management Platform for the modern attack surface.
Related Articles
Exposure Management
Vulnerability Management
Cybersecurity News You Can Use
Enter your email and never miss timely alerts and security guidance from the experts at Tenable.