Microsoft's May 2021 Patch Tuesday Addresses 55 CVEs (CVE-2021-31166)

After crossing the 100 CVEs patched mark for the first time in April, Microsoft patched just 55 CVEs in May, the lowest number of CVEs patched this year.
4

Critical

50

Important

1

Moderate

0

Low
Update May 17: The section for CVE-2021-31166 has been updated to reflect the release of proof-of-concept (PoC) code.
Microsoft patched 55 CVEs in the April 2021 Patch Tuesday release, including four CVEs rated as critical, 50 rated as important and one rated as moderate.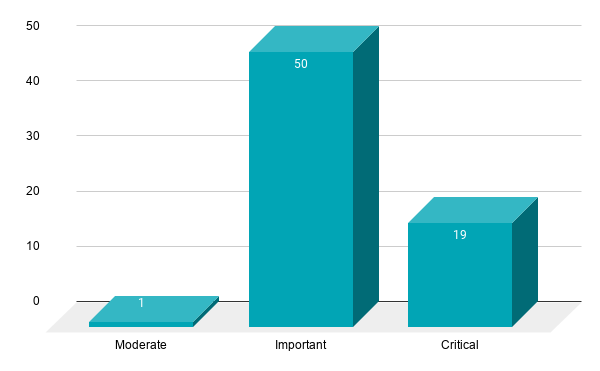 This month's Patch Tuesday release includes fixes for:
.NET Core & Visual Studio
HTTP.sys
Internet Explorer
Microsoft Accessibility Insights for Web
Microsoft Bluetooth Driver
Microsoft Dynamics Finance & Operations
Microsoft Exchange Server
Microsoft Graphics Component
Microsoft Office, Microsoft Office Access
Microsoft Office Excel
Microsoft Office SharePoint
Microsoft Office Word
Microsoft Windows Codecs Library
Microsoft Windows IrDA
Open Source Software
Role: Hyper-V
Skype for Business and Microsoft Lync
Visual Studio
Visual Studio Code
Windows Container Isolation FS Filter Driver
Windows Container Manager Service
Windows Cryptographic Services
Windows CSC Service
Windows Desktop Bridge
Windows OLE
Windows Projected File System FS Filter
Windows RDP Client
Windows SMB, Windows SSDP Service
Windows WalletService
Windows Wireless Networking.
Remote code execution (RCE) vulnerabilities accounted for 40% of the vulnerabilities patched this month, followed by Elevation of Privilege (EoP) at 20%.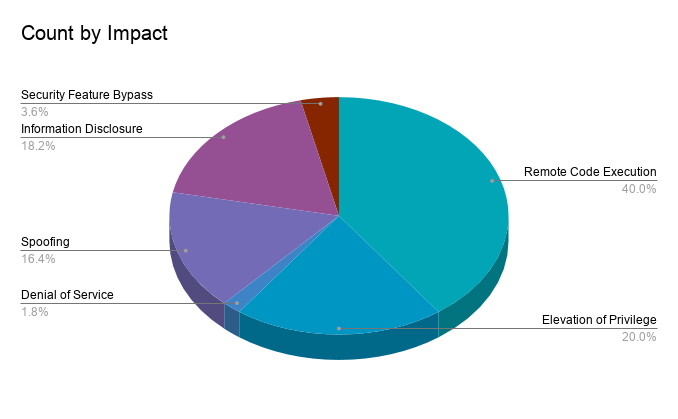 CVE-2021-31166 | HTTP Protocol Stack Remote Code Execution Vulnerability
CVE-2021-31166 is a RCE vulnerability which can be exploited by a remote, unauthenticated attacker sending a crafted HTTP packet to a system utilizing the HTTP Protocol Stack (http.sys). The vulnerability is considered to be wormable, which means that a single infection could result in a chain reaction of systems impacted across an enterprise without any user interaction. Microsoft assigned this critical flaw with a 9.8 CVSSv3 score, emphasizing the severity of the vulnerability. While details have not been released, this vulnerability is rated as "Exploitation More Likely" according to Microsoft's Exploitability Index and we strongly recommend ensuring this patch is applied as soon as possible.
On May 16, security researcher 0vercl0k published PoC code to github for CVE-2021-31166. Based on our analysis, this exploit could only result in a denial of service (DoS) condition.
Windows 10 Version 1909 End of Life (EOL)
Microsoft has announced that the Home and Pro Windows 10, version 1909 and all editions of Windows Server, version 1909 have reached their end of life. These versions will no longer receive security updates and should be upgraded as soon as possible. The Education and Enterprise editions of Windows 10, version 1909 will remain supported until May 11, 2022, however, we do strongly encourage organizations to begin planning on upgrading or decommissioning these systems early to avoid last minute changes next year.
Tenable solutions
Users can create scans that focus specifically on our Patch Tuesday plugins. From a new advanced scan, in the plugins tab, set an advanced filter for Plugin Name contains May 2021.

With that filter set, click the plugin families to the left and enable each plugin that appears on the right side. Note: If your families on the left say Enabled, then all the plugins in that family are set. Disable the whole family before selecting the individual plugins for this scan. Here's an example from Tenable.io: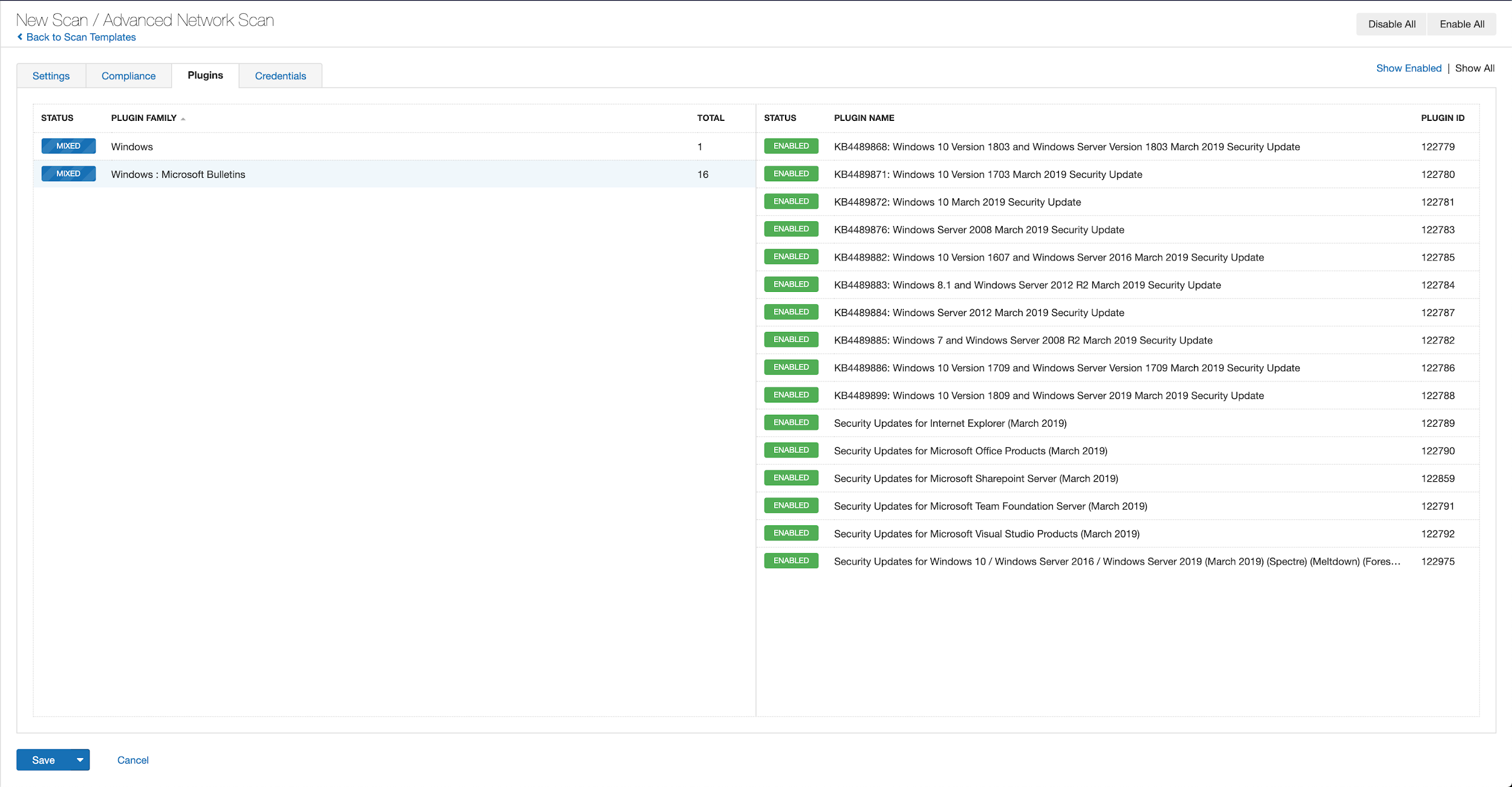 A list of all the plugins released for Tenable's May 2021 Patch Tuesday update can be found here. As always, we recommend patching systems as soon as possible and regularly scanning your environment to identify those systems yet to be patched.
Get more information
Join Tenable's Security Response Team on the Tenable Community.
Learn more about Tenable, the first Cyber Exposure platform for holistic management of your modern attack surface.
Get a free 30-day trial of Tenable.io Vulnerability Management.
Cybersecurity News You Can Use
Enter your email and never miss timely alerts and security guidance from the experts at Tenable.