Life as a Tenable Intern

Tenable's Summer Internship Program gives student interns hands-on professional experience at our Columbia, MD headquarters. The internship program wasn't all work; Tenable sponsored several fun events for the other interns, including influential lunch-and-learns, movie night, and an Oriole's game. Sandra served as a QA Automation Intern on our SecurityCenter™ team. She is a rising junior, majoring in Computer Engineering at University of Maryland. Sandra sat down with us at the end of the program to discuss her intern experience and achievements.
Tenable: Why did you choose to intern at Tenable?
Sandra: I chose to intern at Tenable for a number of reasons. After doing some research online, I found that the company culture seemed exciting and warm, and that employees enjoy working here. I also read a lot about the importance of vulnerability monitoring and how Tenable dominates this field. Though I did not have any experience in network security or quality assurance, I felt that I could learn a lot at Tenable and that an internship here would be a great opportunity. Fortunately, the position I applied for primarily required experience in Ruby, which is my favorite language!
Tenable: What was your favorite project you worked on this summer?
Sandra: This summer I worked on automating test cases for the SecurityCenter user interface. I wrote code to run tests that make sure the user experience in SecurityCenter runs smoothly. I learned a lot about testing throughout the summer, and got to use the skills I acquired during the Init15 Hackathon in Las Vegas. I was part of a team that worked to create a method for selecting a few tests to run every time a new SecurityCenter build was released, assuring that no major issues come up with a new release. The development team and the QA team both work more efficiently together to eliminate bugs.
Tenable: What did you like about Tenable's company culture?
Sandra: I think the company culture is friendly and exciting. There were lots of fun events to attend and everyone is passionate about the work they do. Throughout the summer, I noticed that there is tremendous growth happening within the company; it was exciting to be a part of that growth and the energetic atmosphere at Tenable.
During my internship, I worked almost exclusively on the Quality Assurance team for SecurityCenter, and I had the opportunity to work with some really talented people. Everyone on my team was kind and helpful, which truly enhanced my experience here. My manager helped me out tremendously throughout the summer, and offered guidance whenever I had questions.
Tenable: What lessons and experiences did you get out of this internship?
Sandra: I learned so much during my summer internship at Tenable. I gained technical skills in testing and automation, and learned a lot about web development and user interfaces. I got to experience what it's like to work on a team, and to go on my first business trip. Most importantly, I had the opportunity to work one-on-one with my supervisor, who taught me a great deal and showed me the ropes, which I really appreciate. Interning at Tenable was an incredible experience!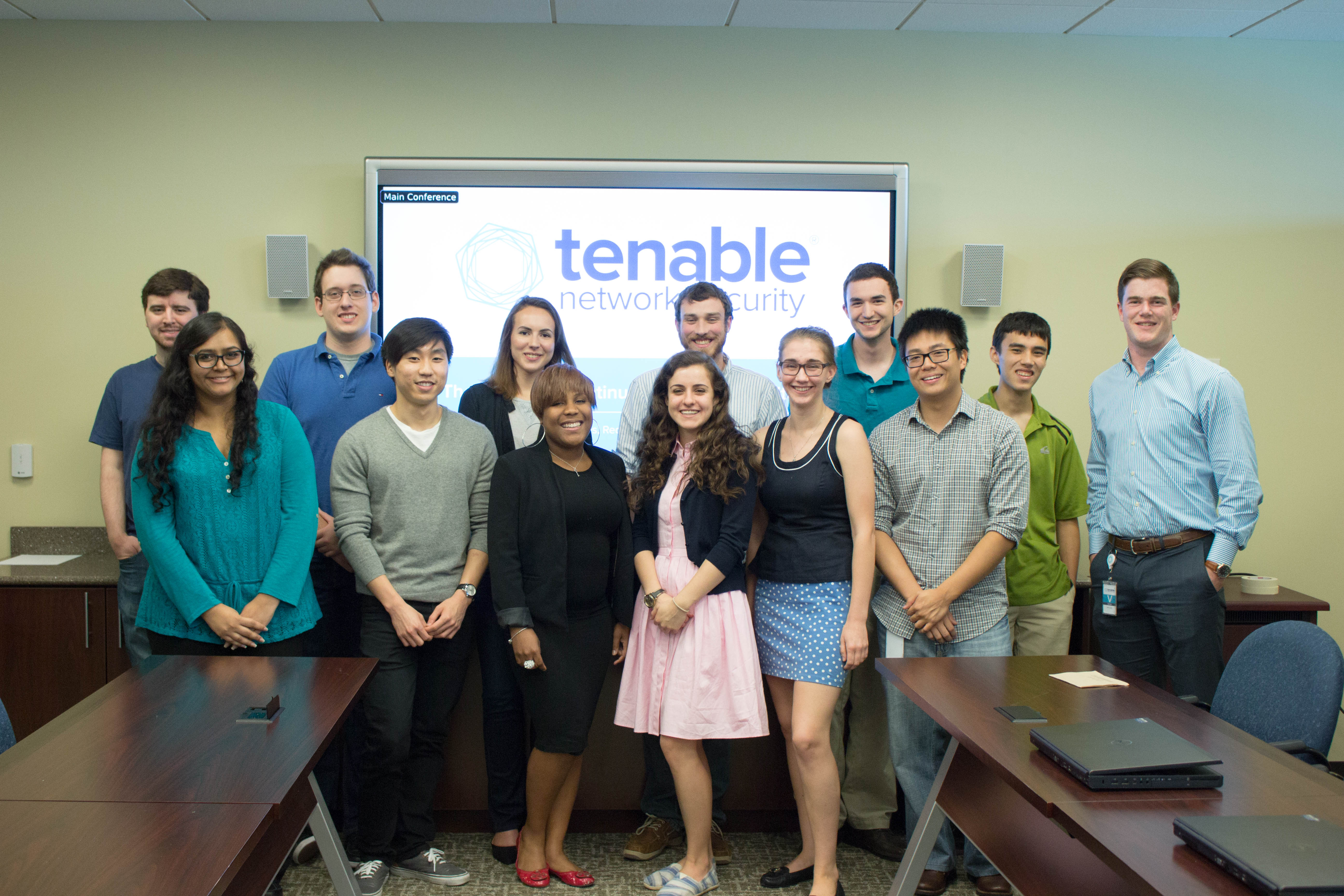 Looking for a rewarding career? Check out all of the Tenable openings.
Related Articles
Life at Tenable
Recruiting
Are You Vulnerable to the Latest Exploits?
Enter your email to receive the latest cyber exposure alerts in your inbox.