Happy International Women's Day 2019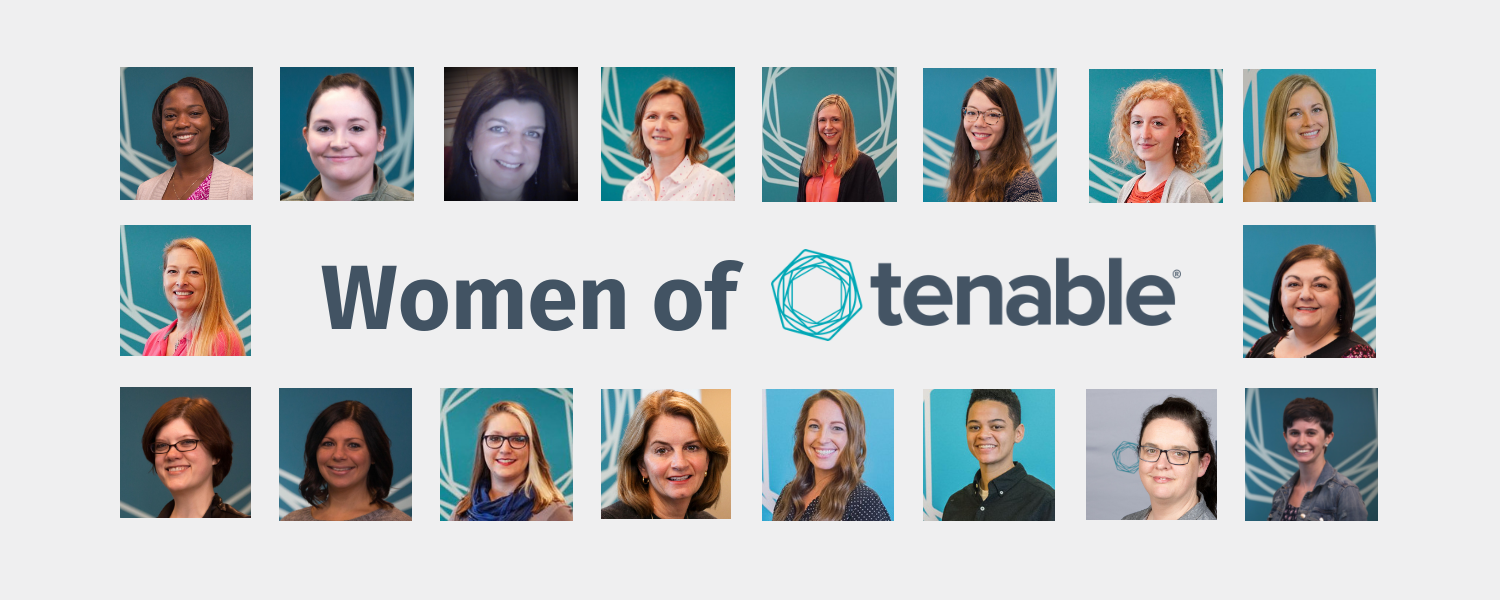 In honor of International Women's Day, members of Tenable's internal [email protected] group share their experiences working in the male-dominated cybersecurity industry. 
There is a known international talent shortage in the cybersecurity community that's only continuing to grow. According to the International Information System Security Certification Consortium (ISC)², there will be 2.93 million cyber jobs available in 2019, yet there are not enough professionals in the space to fill those jobs.
What's even more alarming is that women make up just 20 percent of cybersecurity professionals in an already-lacking space. Tenable is committed to not only closing the gender gap in cybersecurity, but also retaining the talent that we have. Today, we have announced our internal "[email protected]" group to encourage an open dialogue about the gender gap in infosec, and to also continue to make strides in encouraging Science, Technology, Engineering and Mathematics (STEM) career exploration as early as high school.
Recently we sat down with a few women of Tenable to ask them to share some advice with other women who are entering the male-dominant cybersecurity space, and also share why they felt Tenable is different from other employers. Here are edited outtakes from those conversations.
What advice would you give to a woman who is starting her career in a male-dominant industry like cybersecurity?
"Never underestimate yourself! There is nothing you can't do. You will probably have a different approach to the business than your male colleagues. You can be as successful as a man, if not more!" —Emmanuelle Ribouleau, area sales director, France
"I'm not an engineer. I didn't go to school for engineering and I've made a very successful career in technology in a non-engineering field. Women who are in STEM types of courses and degrees, as well as women who are not, there's a role for everyone in technology." —Jennifer Johnson, chief marketing officer, New York City
"There are so many tech jobs that the American workforce doesn't have the skills to fill. We need the next generation to come up and fill those roles." —Donna Korn, senior software engineer, Columbia, MD
"I would suggest finding a mentor [who] can help you navigate the vast landscape and your journey. "—Rose Elliott, senior director of engineering, San Francisco
How does your experience as a woman at Tenable differ from your experiences with previous employers? 
"What I can say about Tenable is that I do not feel like there is a glass ceiling. My career here can be what I make of it. From my experience, we offer equal pay for equal work. I feel like every opportunity would be afforded to me regardless of gender." —Kay Cee Drass Jacobson, regional sales manager, Colorado
"At Tenable we have so many inspirational women working in all areas of the business. Speaking from my own perspective, I have the respect of my male colleagues, am judged on my ability rather than my gender and truly believe I'm seen as a valued member of the team." —Dulcie McLerie, PR manager, EMEA, London, U.K.
From #OneTenable, Happy International Women's Day.
Learn more
Join us on our mission HERE
Are You Vulnerable to the Latest Exploits?
Enter your email to receive the latest cyber exposure alerts in your inbox.