Giving Tuesday at Tenable: A Look at We Care → In Action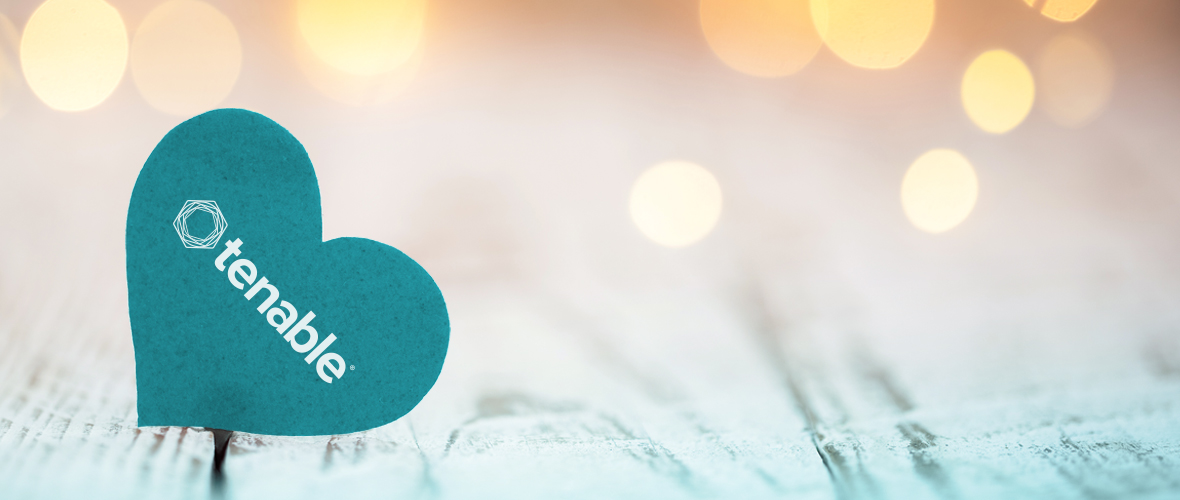 In the spirit of Giving Tuesday, we're featuring the Multiple Sclerosis Foundation, Tenable's We Care → In Action global cause for 2019. Here, our own Adrian Morgan, senior marketing operations manager, shares five lessons she learned while navigating the life-altering disease. 
"We Care" – these two compact words represent one of our company's core values. Simple sentiment, right? But if you take them to heart, you can really make a difference.
This year, as part of our We Care → In Action initiative, we invited employees to submit nominations for charitable organization sponsorship. These were causes employees were already contributing to in some way. By selecting one organization, we could rally efforts together as one global community. Throughout 2019, Tenable employees have had opportunities to participate in a global care package drive for MS patients who struggle financially, make monetary donations and learn about MS through shared resources and even directly from a Multiple Sclerosis Foundation representative. 
In short, We Care → In Action is a way for employees to live our We Care core value. 
That's why we're excited to honor today's GivingTuesday – "a day that encourages people to do good."
"Whether it's making someone smile, helping a neighbor or stranger out, showing up for an issue or people we care about, or giving some of what we have to those who need our help, every act of generosity counts and everyone has something to give." – GivingTuesday.org
So, in the spirit of Giving Tuesday, we're turning to one of Tenable's own employees who recounts her experiences with MS, reminding us the inspiration to reach far out starts from deep within.
"Every person's experience with Multiple Sclerosis (MS) is wildly different. I went from being the person who has a family member with MS to being the person with MS. It was April 2012. Work was crazy, home was crazy and I was stressed. It started with my head feeling like it was in the Iron Claw (wrestling fans should remember Fritz Von Erich), but I brushed it off as a migraine, despite never having migraines before. I finally called my primary care when the vision in my left eye was completely gone. He sent me straight to the eye doctor who dealt with emergencies. I was in a chair with a light directly in my eye, and I couldn't see it. The doctor held the giant F at the top of the eye chart in front of my face, but I couldn't see anything. The doctor started running tests. I got sent for IV steroids, which was supposed to help with inflammation – the only thing they could see – but they couldn't figure out what was causing it.
Oh no! What did I do? I should have called the doctor sooner (don't be like me, kids). After a few days of agonizingly slow waiting, results were finally in: the doctor suspected MS. I got sent to a neurologist for final results, who agreed and I started my treatment. I am 100% better now, but still have flares and will for the rest of my life.
Five lessons learned working with Multiple Sclerosis
Some things I learned while navigating this disease without letting it take over my life:
Learn as much as you can about the disease. While people mean well, you will probably get a lot of misinformation. Become a master of your own journey.
Be honest with your supervisor. You are going to need to bag out on work for doctor's appointments fairly often in the beginning. While it is no one's business what you are going through, being honest is best. You don't want people assuming you are up to no good.
Take notes (about everything!). You are going to be stressed and forget things. So, carry a notebook (or take notes on your phone). I filled up two notebooks in the first few months after dx – one for the doctors, one for work. 
Take time for yourself. There is an immediate feeling of hopelessness, but don't let it take you. Do something that makes you smile. 
Finally, all hope is NOT gone. This disease comes with a lot of unknowns, but there is a lot of support out there for us. 
I have MS. MS doesn't have me."
– Adrian Morgan, senior marketing operations manager at Tenable, lives with Relapsing Remitting MS (RRMS)
Get involved
To participate in the MS community and/or share your experiences, visit: https://msfocus.org/
To learn more about MS, check out these videos recommended by Adrian:
Want to take part in GivingTuesday? Here are some easy ways to get started:
Cybersecurity News You Can Use
Enter your email and never miss timely alerts and security guidance from the experts at Tenable.