Whitepaper
The Cure for AD: Pharma Under Attack
Bandages don't fix breaches.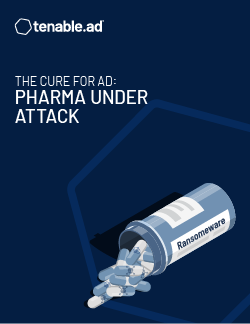 The bullseye on pharma has a fresh coat of paint. Get the guide to turn the tables.
Why pharma and healthcare are under attack
How ransomware is being leveraged in the attacks
What actions can be taken now to defend against attacks
Start reading the free guide.
Tenable Identity Exposure