Whitepaper
Tenable for Education Guide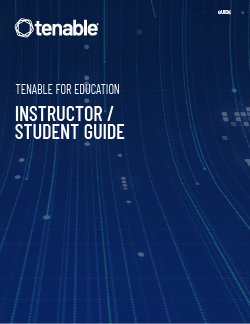 The Tenable for Education program is focused on supporting the learning process for vulnerability assessment. We do this by providing instructors and students with access to Nessus Essentials, the free version of Tenable's industry-leading vulnerability assessment solution. 
Download this guide for more information to help you incorporate Nessus into your course curriculum or self-driven learning process.
When you're ready to get your own license of Nessus Essentials for educational use, please complete this registration form.