Whitepaper
Passive Monitoring or Active Scanning for Operational Technology Environments
What is the Right Approach for Your Organization?
Read this paper to learn how Tenable Industrial Security™, in concert with its Nessus Network Monitor™ (NNM) sensors, delivers continuous asset discovery and vulnerability detection for safety-critical operational networks. Purpose-built for OT systems, the solution uses NNM passive monitoring to provide safe and reliable insight – so you know what you have and what to protect.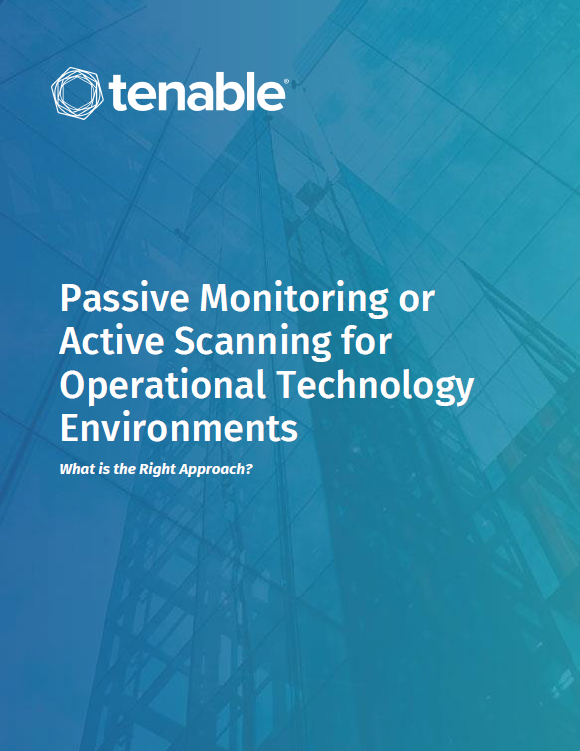 Covering a wide range of ICS, SCADA, manufacturing, and other systems, Industrial Security helps IT and OT security, plant operations, and compliance teams enhance security, improve asset protection, and strengthen regulatory compliance. The OT-native solution provides an up-to-date view of systems, applications, and vulnerabilities to help your team understand its OT cyber exposure and protect operational performance.