Webinar
Your Journey to Risk-based Vulnerability Management
July 29, 2020 • 2:00:00 PM EDT / 11:00:00 AM PDT
What is the best way to transition your vulnerability management practice to a risk-based approach?
Whether you're transitioning from a legacy vulnerability management practice, starting from scratch or wanting to reach program maturity, the truth is, many organizations need more than new technology to realize the benefits of a risk-based approach.
To learn how you can effectively transition your vuln management program to a risk-based model, please join Andy Herrington, Senior Director of Professional Services, Tenable, 2pm ET, July 29 for a webinar exploring:
How to resolve the misalignment of business and security objectives and why this matters
Common organizational challenges that inhibit effective solution adoption and ways this can be successfully addressed
Ways to identify and overcome attack surface blindspots and focus prioritization on your most critical assets
And, answers to your questions during live Q&A
Recognizing every infosec team is different, Tenable Professional Services offers a modular Solution Adoption Framework to help you deliver the five phases of risk-based vulnerability management: Discover, Assess, Prioritize, Remediate, Measure.
Who should attend?
This webinar will be most useful for infosec professionals already using or evaluating Tenable solutions for implementing risk-based vulnerability management.
Save your spot. Register now.
Speakers: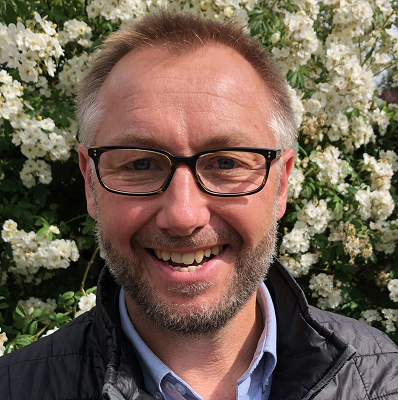 Andrew Herrington
Senior Director of Professional Services, Tenable