On-Demand Webinar
Find Out How The 7 Benefits of a Unified Exposure Management Platform Improve Security Posture, Reduce Cyber Complexity & Help You Save Money
On-demand
An exposure management platform enables security vendor consolidation, while enhancing the overall effectiveness of your cyber defenses.
According to a leading industry analyst firm, 75% of organizations are pursuing vendor consolidation to improve cybersecurity effectiveness and economics. One solution that can help you achieve your consolidation goals is a unified exposure management platform.
Tenable One is an exposure management solution that integrates risk-based vulnerability management, web application security, cloud security, identity security, and attack path analytics into a unified platform. By attending this on-demand webinar you'll gain insight into the seven key benefits of the Tenable One platform.
Topics covered will include:
How exposure management aligns with and addresses your cybersecurity challenges
7 quantitative and qualitative benefits of an exposure management platform
Real-world security benefits of Tenable One
Who should attend?
Cybersecurity, IT and business leaders interested in learning how exposure management helps organizations improve security posture, while reducing cyber complexity & spend.
Register and watch on-demand now.
Speakers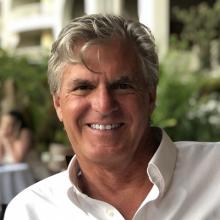 Kevin Flynn
Senior Product Marketing Manager, Tenable
Watch On-Demand Now.