Webinar
Tenable Identity Exposure (formerly Tenable.ad) Customer Update, October 2023
Active Directory
Exposure Management
Tenable Identity Exposure
NAMER October 4, 2023 • 11:00AM EDT / 8:00AM PDT
Tune in for product updates and learn how-to access the new Azure AD and Identity Risk Score features.
Agenda
What's new and coming soon in Tenable Identity Exposure, including: the newly released Password Strength IOEs
Who should attend?
Tenable customers interested in learning how to optimize their use of Tenable Identity Exposure are encouraged participate.
Register and watch on-demand now.

Speakers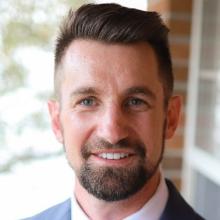 Tim Oroszi
Senior Security Engineer, Tenable
Watch On-Demand Now.