On-Demand Webinar
See, Predict, Act: Innovative Approaches for Overcoming Cyber Risk
Predictive Prioritization
Risk-based Vulnerability Management
Vulnerability Management
Tenable.io
Tenable.sc
Tenable.ot
Lumin
On-demand
Important new capabilities that will help you answer the question: "How secure am I?"
Security professionals attending this session will learn how the Tenable Cyber Exposure Management platform lets you see and continuously assess your modern attack surface, predict which vulnerabilities post the greatest business risk, and act with confidence to effectively reduce risk.
Led by Gavin Millard, Vice President, Product Marketing, topics covered during this webinar will include:
Continuous assessment of AWS environments without the need to deploy scanners or agents
Advanced predictive methods for scoring vulnerability risk when credentialed scans aren't possible
Enhanced assessment and benchmarking (internal and vs peers) of remediation speed and efficiency
Ensuring effective risk mitigation when patching isn't possible
Who should attend?
Cybersecurity professionals responsible for all aspects of vulnerability management, including program assessment and optimization, and management reporting, are all encouraged to attend this session.
Register and watch on-demand now.
Speakers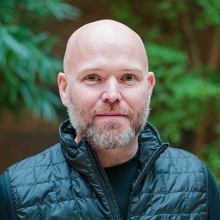 Gavin Millard
Vice President, Deputy CTO, Tenable
Watch On-Demand Now.