On-Demand Webinar
Maximizing Your Cyber Resilience: Why Now is the Right Time to Transition from Vulnerability to Exposure Management
On-Demand
Join us to learn how adopting exposure management lets you better understand and protect your entire attack surface, anticipate emerging threats, and effectively communicate cyber risk to key stakeholders.
Chances are you're increasingly overwhelmed by attack surface sprawl, growing volumes of security data, evolving threats and effectively communicating cyber risk to key stakeholders.
To address these challenges, a growing number of organizations are transitioning from traditional vulnerability management to exposure management.
For insights into what's driving the move to exposure management, check out this on-demand webinar covering the following topics:
Understanding the shift: Discover why exposure management supersedes traditional vulnerability management, offering complete attack surface visibility, along with robust discovery and prioritization of cyber threats
Embracing resilience: Learn how exposure management helps your organization become more resilient by anticipating and mitigating potential threats
Better decision-making: Leverage sophisticated security analytics and reporting to deliver business-aligned cyber risk communications to key stakeholders
Who should attend?
Cybersecurity, IT and business leaders interested in learning how exposure management helps organizations improve security posture, while reducing cyber complexity and spend.
Register and watch on-demand now.
Speakers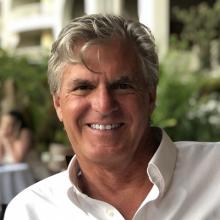 Kevin Flynn
Senior Product Marketing Manager, Tenable
Watch On-Demand Now.