On-Demand Webinar
How to Unlock the Security Benefits of the CIS Benchmarks
Exposure Management
Predictive Prioritization
Risk-based Vulnerability Management
Vulnerability Management
Tenable Vulnerability Management
Tenable Security Center
Tenable Lumin
On-Demand
Join experts from the Center for Internet Security (CIS) and Tenable to better understand, employ and optimize your use of CIS Benchmarks.
Adopted globally by governments, private sector enterprises and academia, the CIS Benchmarks are critically important for establishing and maintaining a strong, effective foundation for all of your cyber efforts.
By watching this on-demand webinar, you will gain insight into how the CIS Benchmarks are developed, why they matter, and effective strategies and approaches for using the Benchmarks to strengthen your own security program.
Led by experts from the Center for Internet Security and Tenable, topics covered will include:
Identifying and overcoming common challenges of implementing CIS Benchmarks
Reducing complexity by strengthening conformance
Eliminating audit challenges and compliance headaches
How you can join the CIS community to develop and enhance the benchmarks
Who should attend?
All infosec and IT professionals who need to understand, employ and optimize the use of CIS benchmarks are encouraged to attend.
Register and watch on-demand now.
About the CIS Benchmarks
CIS Benchmarks are consensus-developed secure configuration guidelines for hardening computing assets, including operating systems, servers, and cloud environments. Organizations around the world rely on the Benchmarks for conforming with PCI DSS, HIPAA, FedRAMP, and other widely adopted security regimens.
Available as a no-cost download for non-commercial use, the CIS Benchmarks are not derived from a single vendor or security manufacturer's perspective. Instead, they're developed and maintained by subject matter experts, security professionals, and technologists from around the world on a platform called CIS WorkBench.
In addition to being a hub where thousands gather to discuss configuration best practices, CIS WorkBench provides special features for creating custom configuration policies. It's also a central repository for accessing CIS Benchmark files and content.
Speakers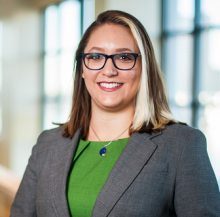 Claire Tills
Senior Research Engineer, Tenable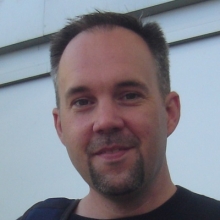 Justin Brown
Research Engineering Manager, Tenable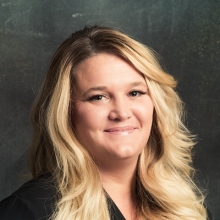 Michelle Peterson
Product Owner for CIS Benchmarks and Derivatives, Center for Internet Security
Watch On-Demand Now.