On-Demand Webinar
Find and Fix Vulnerabilities Posing the Most Risk First (EMEA)
Exposure Management
Predictive Prioritization
Risk-based Vulnerability Management
Tenable.io
Tenable.sc
Lumin
On-demand
Using machine learning and data science to target the most exploitable vulnerabilities and optimize your vulnerability management workload.
According to recent polls, less than 30% of organizations successfully patch all the vulns detected in the previous 30 days. This fact masks a larger problem: ineffective vulnerability prioritization frequently leaves exploitable, high-risk vulnerabilities untreated in your environment.
By attending this webinar at 12:00pm BST/1:00pm CET/ 3:00pm GST on August 6, 2020, you will learn how you can implement a data-driven process for prioritizing vulnerabilities based on the likelihood of exploitation.
Topics covered will include:
How Tenable uses data science and machine learning to determine exploitability and the Vulnerability Priority Rating (VPR) Score
Understanding the limitations of CVSS and other legacy prioritization methods
The context and insights gained by having complete visibility across your entire attack surface
Who should attend?
All IT and infosec professionals responsible for ensuring the efficient and effective delivery of vulnerability management programs are encouraged to attend this webinar.
Watch now.
Speakers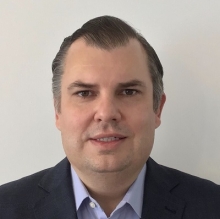 Adam Palmer
Chief Security Strategist, Tenable
Watch now.