On-Demand Webinar
Evolving to Risk-based Vulnerability Management
Ask the Experts
Exposure Management
Risk-based Vulnerability Management
Tenable Vulnerability Management
Tenable Security Center
Tenable Nessus
On-Demand
As the modern attack surface continues to expand, legacy vulnerability management can't keep up. Regardless of your company size, it is unlikely you will ever have enough resources to remediate every vulnerability across your attack surface.
To gain control, you need a proactive, risk-based vulnerability management solution to prioritise the vulnerabilities that pose the most risk.
Join us for this 'Ask the Experts' session to learn how to evolve to a risk-based vulnerability management solution with Adam Palmer, Tenable's Chief Cybersecurity Strategist.
This forum is designed to be interactive and will provide an opportunity to ask questions.
Adam Palmer has over 20 years working in cybersecurity. His experience includes executive positions at large cybersecurity vendors, leading the U.N. Global Programme against Cybercrime, and working as the Global Director for IT & Cyber Risk at one of the largest EU banks. Adam's diverse global background perfectly positions him to understand and advise security leaders to be successful.
Speakers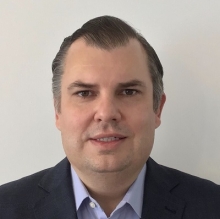 Adam Palmer
Chief Security Strategist, Tenable
Watch Now.