Webinar
Closing Your Cyber Exposure Gap: A Primer for BeyondTrust Customers
January 28, 2020 • 2:00:00 PM EST / 11:00:00 AM PST
Learn how you can more effectively identify, investigate and prioritize vulnerabilities with Tenable.
To help you successfully transition from BeyondTrust Enterprise Vulnerability Management (formerly Retina CS and Retina Network Security Scanner), we encourage you to join us 2 pm ET, January 28, 2020 for a webinar exploring Tenable's full range of risk-based vulnerability management and Cyber Exposure solutions.
Led by Allen Vance, vice president, Product Management, BeyondTrust and Nate Dyer, Director, Product Marketing, Tenable, this webinar will explain:
Tenable's on-prem and cloud-based solutions
Tenable's approach to vulnerability management and the five steps for cybersecurity success
What makes Tenable the right partner for your business: culture, research, innovation, industry leadership
And, you'll get answers to your questions during live Q&A
Who should attend?
IT and infosec professionals who currently rely on BeyondTrust Enterprise Vulnerability Management are strongly encouraged to participate. If you cannot attend live, register and we'll send you the recording and all related info!
Save your spot. Register Now.
Speakers: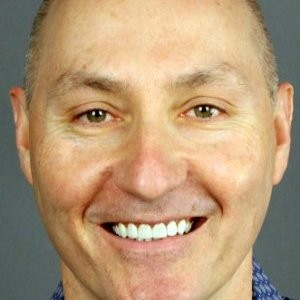 Allen Vance
Vice President, Product Management, BeyondTrust
Nate Dyer
Product Marketing Director, Tenable