On-Demand Webinar
Tenable and Indegy: the First Unified, Risk-Based Platform for IT and OT Security (APAC)
On-demand
For every company in every industry, OT is now part of the modern attack surface. Not only is the frequency of OT attacks increasing but the impact of an OT security event can have a material effect on business operations. Modern OT environments increasingly interconnect with IT as companies consolidate their operational data to optimize costs and accelerate innovation.
Join this webinar to learn how Tenable and Indegy will deliver the industry's first unified, risk-based platform for IT and OT Security.
Unified view of IT and OT vulnerabilities to view and manage OT security issues alongside IT vulnerabilities.
Risk-based measurement to score, trend, and benchmark IT and OT together 
Deeper intelligence into OT environments
IT and OT vulnerability assessment
OT-specific process management
Speakers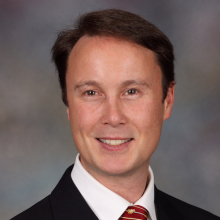 Robert Healey
Sr. Director of Marketing, APAC
Watch Now.