On-Demand Webinar
Smart Manufacturing is Safe Manufacturing – 5 Key Ways to Secure Your OT Operations
Tenable Vulnerability Management
Tenable Security Center
Tenable Security Center Plus
Tenable OT Security
On-demand
Modern day manufacturing relies on automation and operations technologies (OT). The newest advances in OT have yielded impressive results both in terms of efficiency and cost savings, but they are not without risk. This session will discuss the newest technologies employed along with some of the security issues it can introduce; and how you can remain secure.
In this session, we will cover:
The evolution of manufacturing and its technologies
The security issues manufacturing facilities face
5 key ways to help secure your environment so that smart manufacturing can also be safe manufacturing
Who should attend?
IT and OT professionals interested in strengthening security collaboration and effectiveness across converged IT/OT operations.
Speakers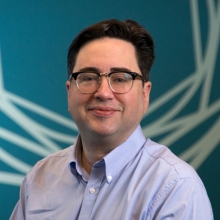 Dick Bussiere
Technical Head of Operational Technology: APJ, Tenable
Watch now.