On-Demand Webinar
Industry's first innovative cyber exposure & risk based vulnerability management platform
Vulnerability Management
Predictive Prioritization
Exposure Management
Tenable Vulnerability Management
Tenable Security Center
Tenable Security Center Plus
Tenable Lumin
On-demand
Learn how you can identify and resolve common challenges, improving vulnerability management effectiveness across your customers' entire attack surface.
To learn how you can diagnose and overcome these three challenges, join us at 11 am IST, April 16, 2020 for, "Industry's first innovative cyber exposure & risk based vulnerability management platform."
Through discussion and demonstration you'll gain insight into the following topics:
Recognizing the value and limitations of CVSS scores for prioritization
Predicting vulnerabilities most likely to be exploited in the near term
Incorporating asset criticality into your analysis
Why industry analysts, such as Forrester Research, recommend transitioning to risk-based vulnerability management
And, get answers to your questions during live Q&A
This webinar will be especially useful for infosec and IT professionals who oversee, manage and execute vulnerability management programs
Who should attend?
This webinar is intended for infosec professionals responsible for ensuring the effectiveness of vulnerability management efforts.
Save your spot. Register now.
Speakers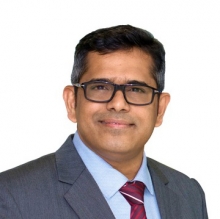 Diwakar Dayal
Managing Director and Country Manager, Tenable India & SAARC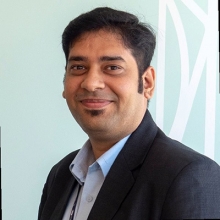 Yashaswi Mudumbai
Solution Architect - India & SAARC
Save your spot.