On-Demand Webinar
Active Directory Security: Threat Intelligence Report 2021
Tenable Identity Exposure
On-demand
You've read the Threat Intel Report (or perhaps you haven't). Now join a Microsoft MVP for a deep dive into an excellent quarter—for attackers. Let's talk highlights:
Manufacturing has seen an amazing increase in data breaches, with an overwhelming 444% in one year
Medical disruption: when ransomware attacks crippled hospitals and their ability to operate normally
Ransomware surging: up 150% in 2021 alone
It seems cybercriminals are training for a marathon. Time to break a leg.
Start watching your webinar. 
Speakers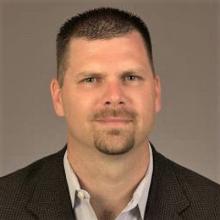 Derek Melber
Senior Director, Customer Evangelist, Tenable
Watch the webinar