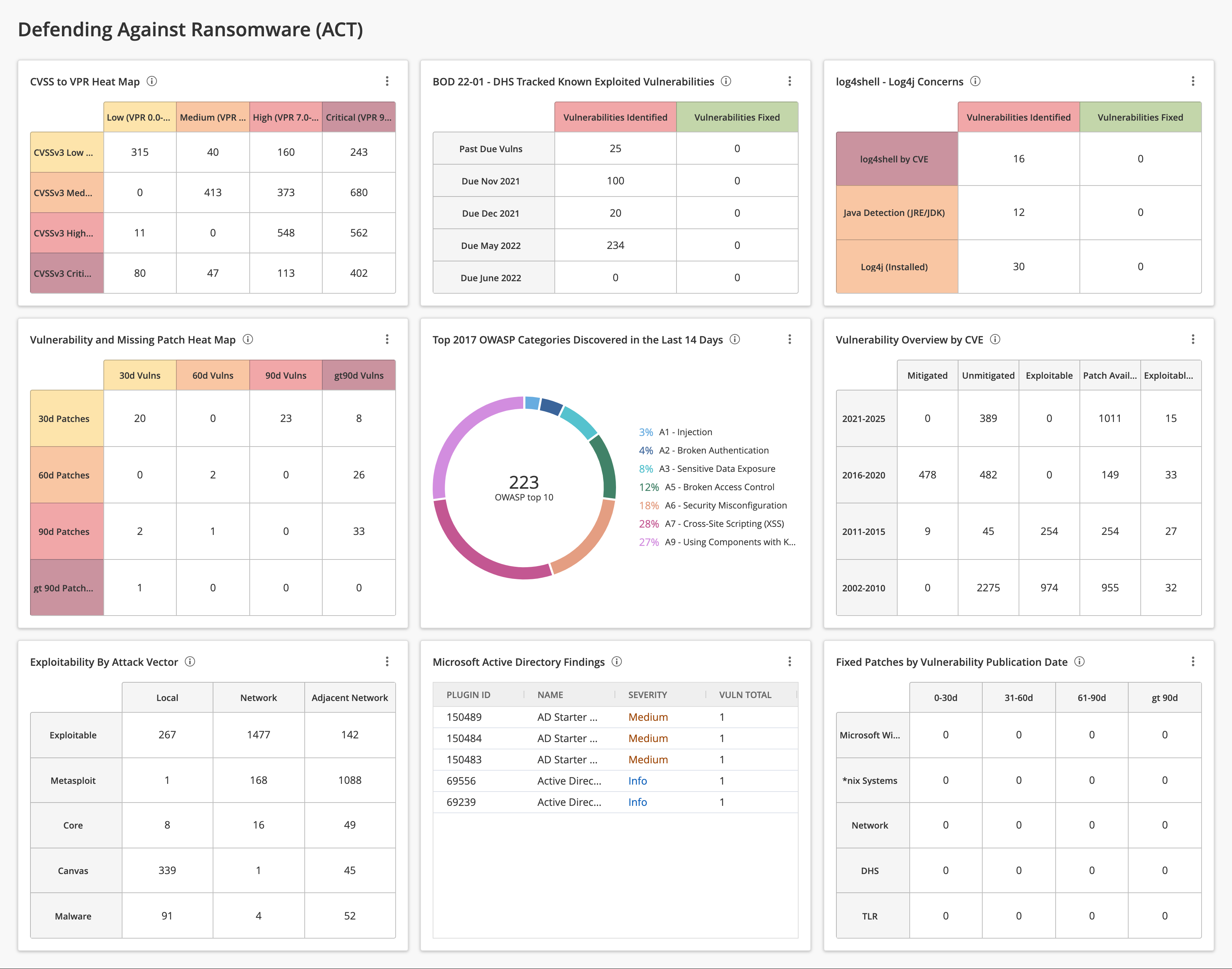 Ransomware attacks leverage well-known and established software vulnerabilities and poor cyber hygiene. Successful ransomware attacks can cripple an organization with increased costs and lost revenue. There are many contributing factors to the upward trend of ransomware. The most important is the large number of software vulnerabilities and misconfigurations, along with Active Directory (AD) weaknesses that enable attackers to escalate privileges. Threat actors leverage poor cyber hygiene to their advantage to gain a foothold and propagate attacks. Ransomware has been very profitable for organized crime, which targets lucrative businesses that can afford large payouts. Many organizations purchase ransomware insurance to mitigate the cost of a breach, but insurers are starting to push back against large payouts if the organization is found to be negligent in following industry security guidance.
Ransomware is a symptom of poor cyber hygiene and security awareness, which can impact operational availability and lead to increased cost. Comprehensive and regularly tested Disaster Recovery and Data Recovery plans go a long way toward combating the effects of ransomware and other threats to the business. This dashboard highlights a path forward with an in-depth focus on cyber hygiene by enabling IT staff to focus on vulnerabilities that could have the most impact to the organization in the event of a ransomware attack. For more information, see the Tenable blog: Focus on the Fundamentals: 6 Steps to Defend Against Ransomware.
The first row of this dashboard indicates the most significant areas of concern. Displayed in the first column are vulnerabilities that have a published exploit. The middle column displays the current hygiene state. The vulnerability mitigation state is shown in the right column.
Security leaders need to SEE everything, PREDICT what matters most and ACT to address cyber risk and effectively align cybersecurity initiatives with business objectives. Tenable.sc discovers and analyzes assets continuously to provide an accurate and unified view of an organization's security posture.
The dashboard contains the following widgets:
CVSS to VPR Heat Map - This widget provides a correlation between CVSSv3 scores and VPR scores for the vulnerabilities present in the organization.
Vulnerability and Missing Patch Heat Map - This widget provides a correlation between Patch Published dates and Vulnerability Published dates for the vulnerabilities present in the organization.
Exploitability by Attack Vector - This widget displays exploitable vulnerabilities by the CVSS Exploitability Metric Vectors: AV:N (Network), AV:A (Adjacent Network), and AV:L (Local).
BOD 22-01 - This widget displays vulnerability totals for vulnerabilities past due in columns by quarter and in row by year for vulnerabilities. Counts that are displayed in the 2022 Q1 cell are overdue for that quarter.
Top 2017 OWASP Categories Discovered (Last 14 Days) -
Microsoft Active Directory Findings - This widget provides easy access to several plugins used to collect information about user accounts and security identifiers (SID).
Log4j - The log4shell - Log4j Concerns widget alerts organizations to potential concerns regarding the Log4j vulnerability.
ACT Vulnerability Overview by CVE - This widget assists organizations with mapping mitigation progress and presents data to determine whether organizational SLAs are being met.
ACT - Fixed Patches by Publication Date - This widget assists organizations with mapping mitigation progress and presents data to determine whether organizational SLAs are being met