Unknown and Shadow Assets
See below the surface. Assess risk. Take decisive action.
As a security professional, you're charged with managing new network threats and challenges every day. But you can't protect what you can't see.
With the rapid and continued growth of mobile devices, cloud services and virtual infrastructure, employees are bringing new devices and applications onto your organization's network all the time . And that creates shadow assets your IT team knows nothing about.
Tenable SecurityCenter Continuous View® (SecurityCenter CV™) delivers total visibility of known and unknown assets on your network – the spotlight you need to see into the shadows. Its passive traffic and event monitoring tools detect devices, services and applications in use – and their associated vulnerabilities – so you can quickly and easily determine your relative risk and exposure. Tenable helps you bring shadow IT into the light to reduce risk and protect your organization.
Get the Solution Brief
Eliminate the Unknowns
Learn how Tenable SecurityCenter CV helps you manage unknown and shadow assets.
Bring Unknown Assets out of the Shadows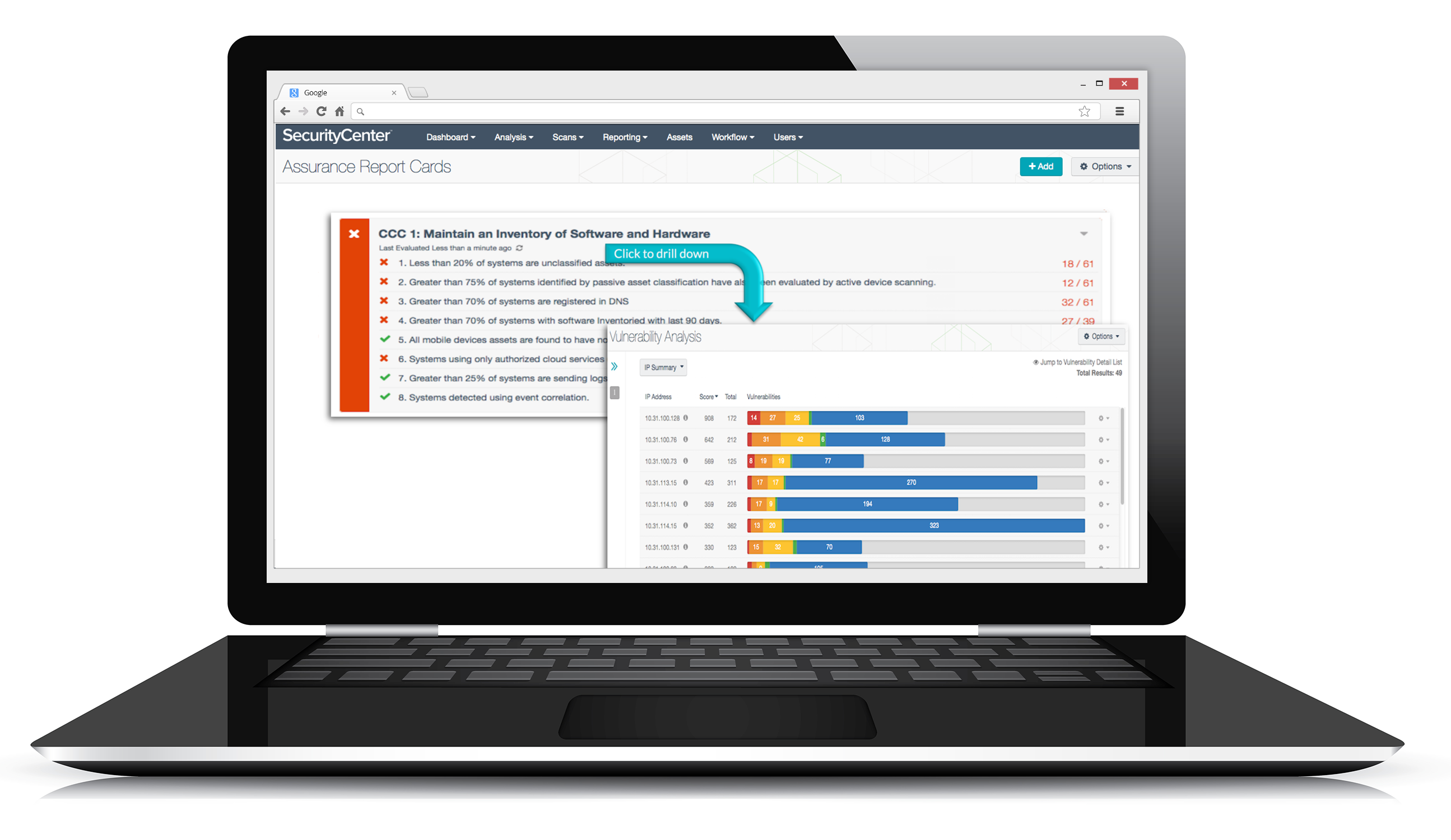 SecurityCenter CV collects data from multiple sensors to provide advanced analysis of vulnerability, threat, network traffic and event information — a continuous view of IT security across your environment. It gives you the information you need to continuously adapt and improve your security posture to protect your organization.
Broad Asset Coverage
Obtain visibility across IT, industrial control systems and operational technology systems.
Passive Traffic and Event Monitoring
Detect all devices, services and applications in use and identify their associated vulnerabilities to quickly and easily assess relative risk.
Automated Active Scanning
Gain deeper information when Shadow IT and new hosts are discovered on your network.
Dashboards
Easily understand detected assets and their vulnerabilities in the context of your greater security program to make informed decisions and respond rapidly and effectively.
Learn More
"By 2020, a third of successful attacks experienced by enterprises will be on their shadow IT resources." Predicts 2016: Threat and Vulnerability Management, Gartner