Solution Overview
Tenable.ot Interactive Asset Map
The lack of visibility, security and control in ICS environments has serious security implications. To address ICS security challenges, industrial organizations require automated discovery tools that allow them to gain situational awareness by identifying exactly what assets they have, their configurations and related activities.
Tenable.ot's Interactive Asset Map visualizes ICS network assets and the connections between them, revealing how ICS networks operate in real day-to-day production operations.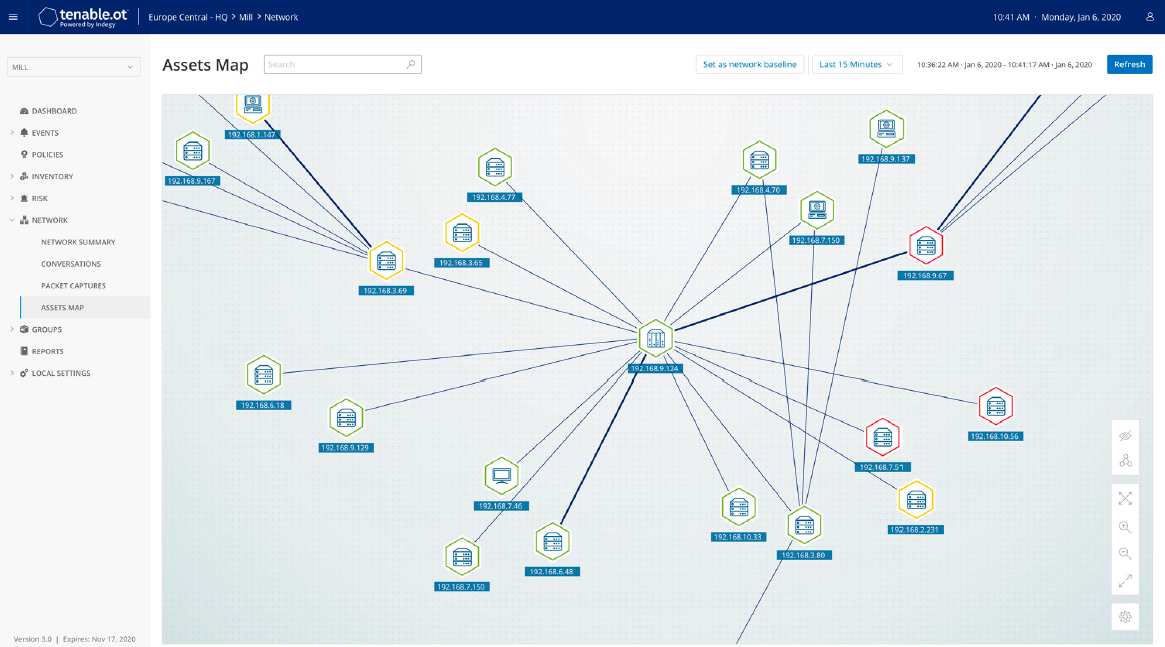 Read the solution overview to learn how the Interactive Asset Map helps engineers and security managers glean insight from newly discovered assets, visualize communication patterns by interacting with data, and investigate suspicious activities.
Download this resource to learn how to:
Simplify ICS network complexity and hone situational awareness
Gain unparalleled visibility into ICS asset communications
Identify network flow issues and discovery of rogue devices
Unlock access to asset details to support forensic and mitigation efforts