What's New in Tenable.io Vulnerability Management
Recent Updates
We're pleased to announce a number of new capabilities in the Tenable.io Vulnerability Management application.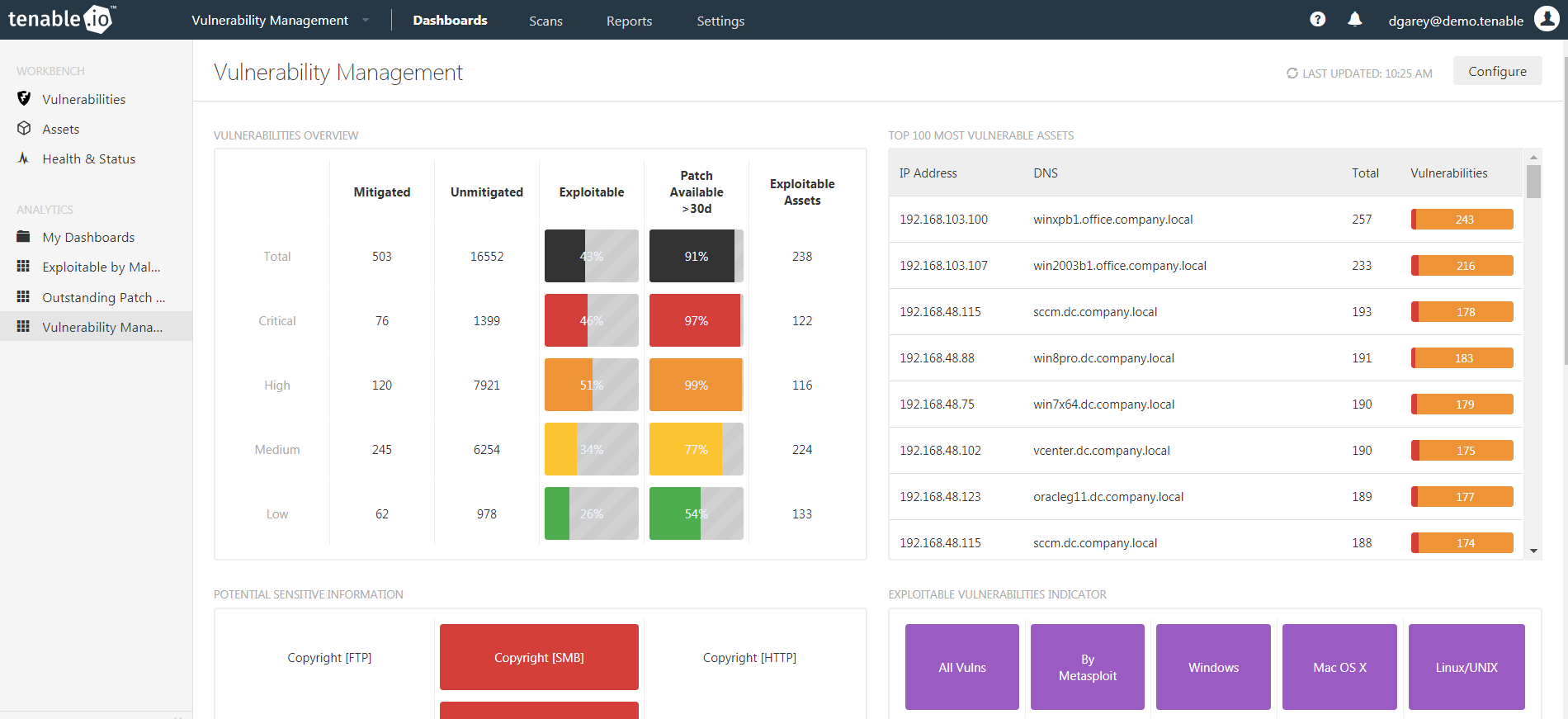 Dashboard enhancements
We've enhanced the dashboards in Tenable.io to make it easier for you to view and understand your vulnerability data. Simply click on any data point in a dashboard to explore the details behind the data.
New PCI ASV Scanning Solution
A new Tenable.io PCI ASV scanning capability will be available soon. It replaces and greatly enhances the current Tenable.io VM PCI ASV capability. Tenable.io PCI ASV tightly integrates with Tenable.io VM to deliver a streamlined user experience. With the availability of Tenable.io PCI ASV, Tenable.io VM customers will be able to submit PCI ASV attestation requests for a single, unique asset (that cannot change to another asset for 90 days) as part of their Tenable.io VM license (without licensing Tenable.io PCI ASV). If you need to scan more than a single, unique asset you must license Tenable.io PCI ASV to scan all of your Tenable.io VM licensed assets and can submit an unlimited number of scans for attestation. Note: Tenable.io PCI ASV will be activated for your use automatically. However, you will not need to license Tenable.io PCI ASV until your first renewal after July 24, 2018.