Streamline verification of adherence with PCI Data Security Standard.
Tenable's PCI ASV solution, a Tenable.io workbench, leverages Tenable.io Vulnerability Management scanning to streamline the ASV process, including running scans, resolving disputes and preparing compliant scan reports as required by PCI 11.2.2.
Try for Free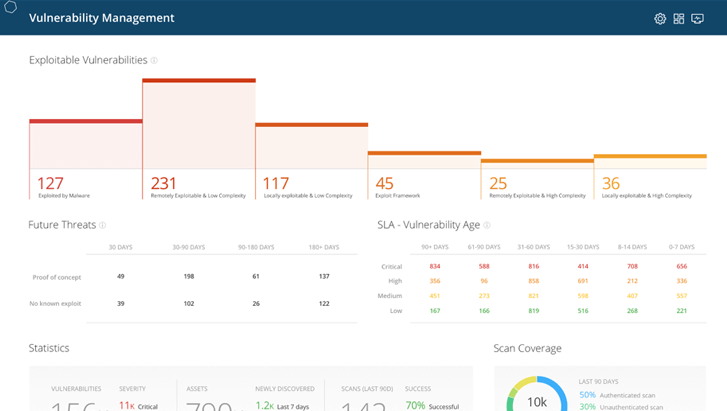 Comply With PCI ASV Scanning Requirements
Merchant and related service providers must accept and/or process credit cards to achieve their revenue objectives. This requires authorization based, in part, on passing a quarterly PCI DSS ASV assessment.
Streamlined Quarterly PCI ASV Scanning
Tenable's PCI ASV streamlines the quarterly external vulnerability scan submission and dispute process as required by PCI 11.2.2. With pre-configured scan templates and an efficient evidence/dispute resolution process, Tenable (an Approved Scanning Vendor) can quickly prepare a compliant scan report for merchants and service providers.
Download the Data Sheet
Read the FAQ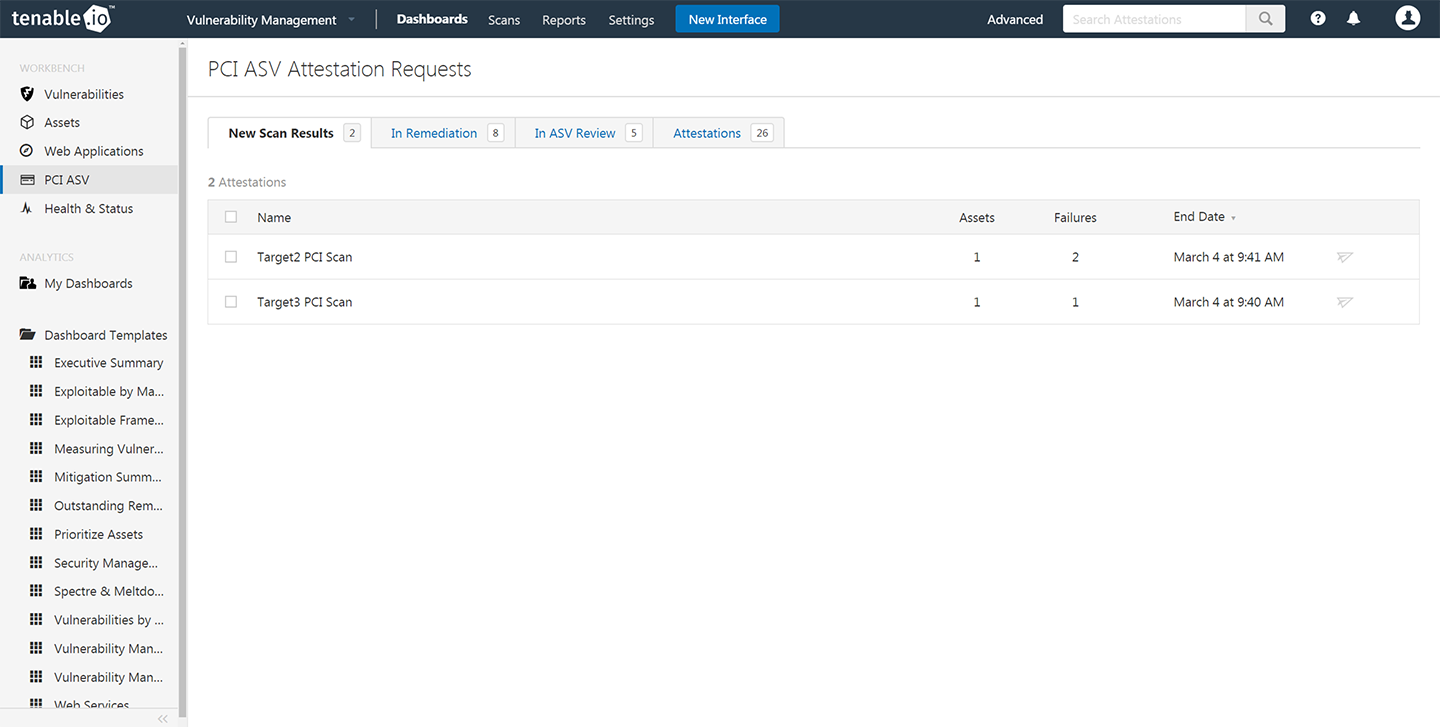 KEY FEATURES
Scan Templates
Pre-configured scan templates allow you to scan, remediate and dispute failures according to your schedule, prior to submitting scans for attestation.
PCI ASV Workbench
The Tenable.io PCI ASV Workbench is a single UI for users to scan, manage, submit, and complete the attestation process.
Content Reuse
Apply the same disputes and exceptions to multiple IPs and optionally roll-over disputes and exceptions from one quarter to the next.
EXPLORE MORE CYBER EXPOSURE APPLICATIONS
Accurately identify, investigate and prioritize vulnerabilities.
Managed in the Cloud.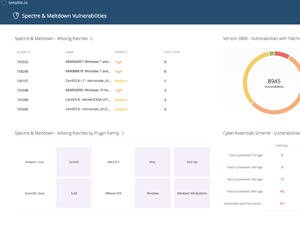 See Everything.
Predict What Matters.
Managed On-Prem.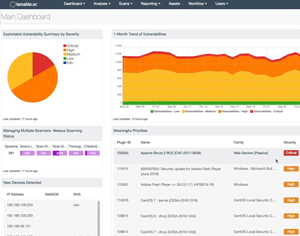 The #1 vulnerability assessment solution.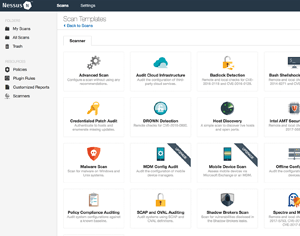 View More
Try Tenable.io Web Application Scanning
FREE FOR 30 DAYS
Enjoy full access to our latest web application scanning offering designed for modern applications as part of the Tenable.io platform. Safely scan your entire online portfolio for vulnerabilities with a high degree of accuracy without heavy manual effort or disruption to critical web applications. Sign up now.
Buy Tenable.io Web Application Scanning
Enjoy full access to a modern, cloud-based vulnerability management platform that enables you to see and track all of your assets with unmatched accuracy. Purchase your annual subscription today.
Try Tenable.io Container Security
FREE FOR 30 DAYS
Enjoy full access to the only container security offering integrated into a vulnerability management platform. Monitor container images for vulnerabilities, malware and policy violations. Integrate with continuous integration and continuous deployment (CI/CD) systems to support DevOps practices, strengthen security and support enterprise policy compliance.
Buy Tenable.io Container Security
Tenable.io Container Security seamlessly and securely enables DevOps processes by providing visibility into the security of container images – including vulnerabilities, malware and policy violations – through integration with the build process.