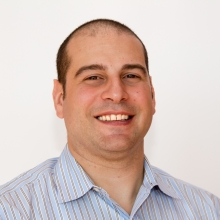 By Paul Asadoorian on April 17th, 2013
Welcome to the Tenable Network Security Podcast Episode 165
Announcements
Nessus Configuration and Compliance Checks
Special Guest: Mehul Revankar, Tenable's Director Compliance Research/Configuration Auditing
Mehul joins us to discuss the new VMware compliance and configuration auditing checks recently added to Nessus.
What was the driving factor behind re-implementing the compliance checks using the VMware API?
Which versions of VMware ESXi/vCenter are supported?
What do the two new compliance audits check and what are the differences between the two?
Describe the Tenable VMware best practice audit.
What are some of the other features that our users can take advantage of?
.audit File Technical Specifications
Nessus ProfessionalFeed and SecurityCenter customers can download compliance checks from the Tenable Support Portal.
New & Notable Plugins
Nessus
Passive Vulnerability Scanner
Security News Stories