Mind the Gap: How Waiting for NVD Puts Your Organization at Risk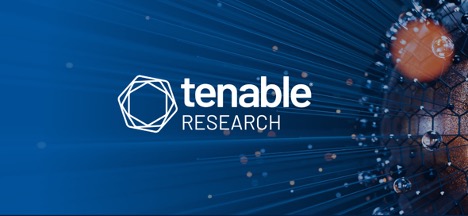 This is the first of a four-part series examining the period of time between when a vulnerability is first discovered and when it is fully disclosed on the National Vulnerability Database. We explore the impact of that gap on an organization's cyber risk and discuss how Tenable can help.
A theory with mathematical beauty is more likely to be correct than an ugly one that fits some experimental data

— Paul Dirac
Organizations aren't just grappling with how best to manage the hundreds of thousands of vulnerabilities disclosed every year. They're also attempting to secure an ever-expanding attack surface that includes traditional on-premises assets, cloud-based assets, complex identity and access management systems like Active Directory plus a variety of web applications and operational technology (OT) systems.
Tenable analyzes a wide array of weaknesses and misconfigurations and assesses the entire spectrum of information required to address needs in the above environments, including, but not limited to: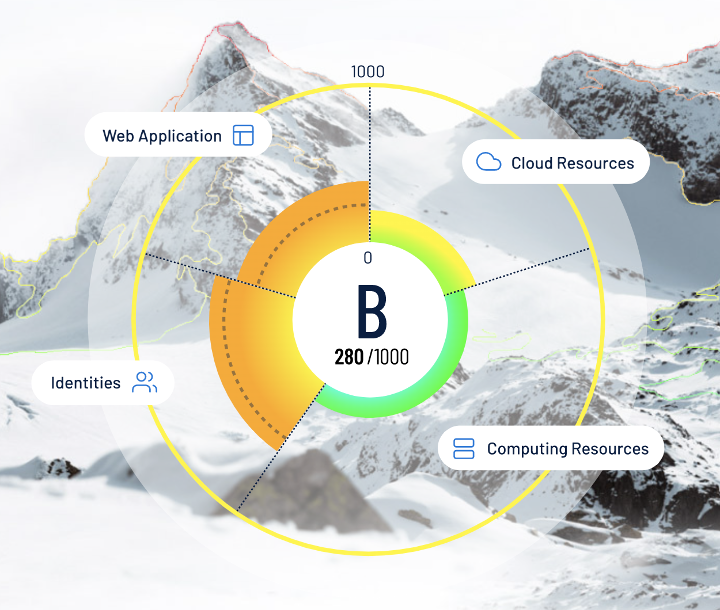 Source: Tenable, April 2023
Tenable Research is devoted to gathering a broad knowledge base of the vulnerability landscape. The team develops a wide range of insights and reporting capabilities for Tenable products. Our goal? To help security practitioners find and fix the vulnerabilities that matter most in their organizations and to do so in a timely fashion. To that end, this blog provides:
A closer look at the data behind Tenable products.
Insights on how Tenable's layered approach to research aids in vulnerability prioritization.
In this four-part blog series, we explore the gap between when a vulnerability is discovered and when it is fully disclosed on the National Vulnerability Database (NVD). We also discuss how alternative methods of prioritization, such as Tenable's Vulnerability Priority Rating (VPR), can help. It's one of the many ways Tenable Research is committed to providing cybersecurity professionals with the data they need to reduce risk. Our Tenable Vulnerability Database offers a comprehensive directory of identified weaknesses in security procedures, software processes and systems across a number of vendors. This intelligence underpins Tenable's products, including Nessus plugins to address major flaws, allowing Tenable customers to assess their environments and improve their security posture.
The data
The Tenable Research Team has collected data on more than 190,000 vulnerabilities, more than 45 feeds, 50,000 exploits, over 2,700 Cyber Exposure Alerts and over 178,000 plugins.
Examples of Tenable's data include:
Classic vulnerability data
Exploits
Tenable Research insights
Security Response feed
Vulnerability Priority Ratings
Cyber Exposure Alerts
Research Alliance partners
Tenable Research is constantly on the lookout for exploit information, based on both publicly available data and in-house research. Tenable Research provides time-sensitive guidance on critical vulnerabilities. Tenable products provide users with timely detection tools to help them maintain security and reduce risk.
The backstage
Behind the scenes, Tenable provides best-in-class research, analysis, tools and knowledge to help cybersecurity practitioners make proactive, risk-based prioritization decisions as part of their vulnerability remediation strategy.
Tenable Research routinely analyzes several layers of scores and indicators, ranging from automated models to experience-derived insights. For the purposes of this blog, we examine three of them:
Cyber Exposure Alerts (CEAs); 
Vulnerability Priority Ratings (VPRs); and
CVSSv3 scores.
CVSS scores offer a consolidated mechanism for prioritizing vulnerabilities. Since June 2015, when CVSSv3 was introduced, we noticed that more than 23,000 vulnerabilities — representing 11.9% of all vulnerabilities disclosed in the time period — were ranked with a Critical CVSSv3 score. This is an unmanageable number for security teams to prioritize and remediate.
To bring clarity and greater contextual guidance to security professionals, Tenable introduced VPR in 2019. When the same set of vulnerabilities was analyzed using VPR, we saw only 443 CVEs earning a Critical VPR score, representing less than 0.4% of all vulnerabilities. This is a much more manageable set of vulnerabilities for security teams to address. Armed with a better understanding of which vulnerabilities represent the greatest risk to an organization, cybersecurity practitioners reduce alert fatigue and improve their remediation prioritization processes.
Deeper, targeted guidance comes in the form of Cyber Exposure Alerts issued by the Tenable Security Response Team (SRT). The team provides detailed writeups of key vulnerabilities to further aid cybersecurity practitioners in assessing what to fix first. SRT continuously monitors the vulnerability and threat landscape in order to spot significant flaws, often before they're fully disclosed on NVD or assigned a CVSSv3 score on the NVD. When patches are available, this information is accessible directly in our products, enabling practitioners to find and fix flaws even before they're fully disclosed on NVD.
About The Mind the Gap series
This four-part Mind the Gap blog series is a valuable resource for security professionals that provides an overview of the observed vulnerability landscape with a focus on vulnerabilities discovered by Tenable Research before detailed information appeared on the NVD. This series stems from the analysis of our own dataset, one of the most extensive and rich datasets in the industries. Through the years, we gathered a broad knowledge of the vulnerability landscape, enmeshed with Tenable Research-specific insights and reporting capabilities.
Other blogs in this series:
Learn more
Related Articles
Research
Risk-based Vulnerability Management
Vulnerability Management
Exposure Management
Vulnerability Management
Are You Vulnerable to the Latest Exploits?
Enter your email to receive the latest cyber exposure alerts in your inbox.