How to Maximize Your Penetration Tests with Nessus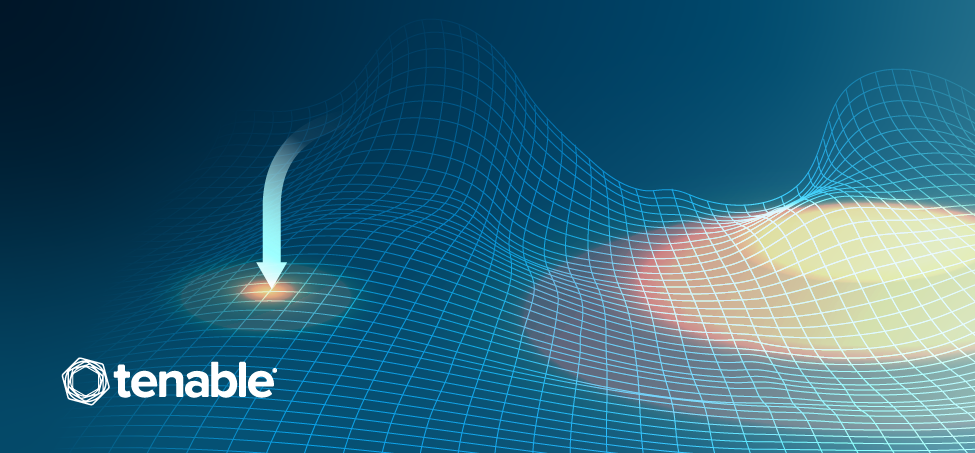 Penetration tests and vulnerability assessments make for an excellent tandem approach to cybersecurity. 
While similar — and sometimes confused for each other — penetration tests and vulnerability assessments are decidedly not the same thing. There are important, fundamental differences that actually allow these two tactics to be used in tandem.
Vulnerability assessments and penetration tests both look for weaknesses in your network. In the former, the key goal is to identify, quantify and analyze vulnerabilities within IT infrastructure, enumerating all of the hypothetical routes to a cyberattack. This applies to everything from compromised IoT devices to applications with glitches in their source code. The process is often automated, and in many organizations, can ultimately identify hundreds, if not thousands, of vulnerabilities. 
A penetration test, meanwhile, is an authorized attack on your own systems — a form of ethical hacking — that exploits vulnerabilities so that a pen tester can attempt to gain access to systems and data. The idea is to see how easy or difficult it is to overcome your defenses, testing the hypothetical risks found during a vulnerability assessment. Pen testers use a well-known arsenal of "white hat" hacking tools to complete their sanctioned attacks, including the Social Engineering Toolkit1 and Pen Testers Framework.2 But a pen tester's manual skill and creativity are just as important to successfully find an exploitable system, map the network, gain access to other systems and test defenses. Think of it as the infosec version of criminal profiling: Only by imagining the mindset of a malicious hacker and mimicking their activities can a well-intentioned pen tester truly understand the risk an organization faces and adequately prepare to face it. 
Focus your penetration testing with active scanning
Active scanning proactively searches for vulnerability signs at the time the scan is initiated. Passive scans monitor network activity and wait to see indicators of vulnerabilities. Active scanning is a core function of Nessus Professional, and for organizational users, it is the most direct method of searching for vulnerabilities and an excellent complement to any penetration test. As an example, if a pen tester is looking for an exploitable hole in a website, they could use a web application scanner to identify specific ways in which applications are vulnerable to attacks, such as cross-site scripting or SQL injections, and then explore those areas in greater detail (either with pen testing tools or manual methods).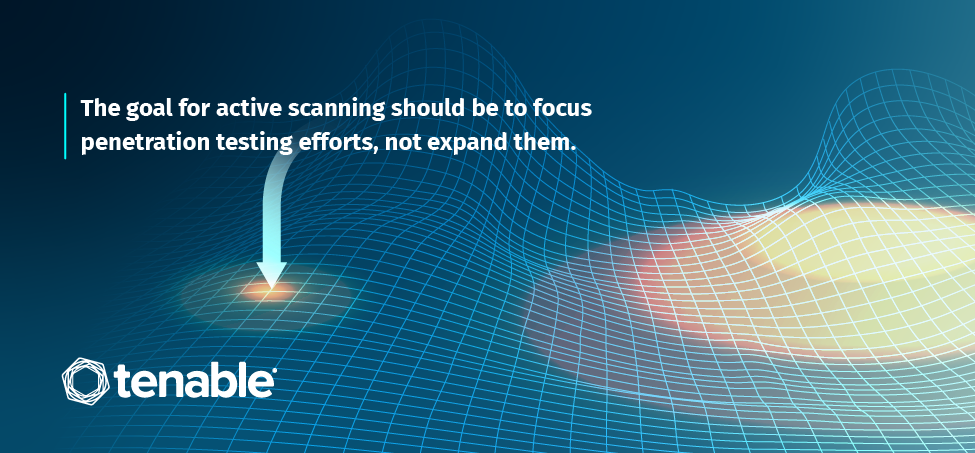 Vulnerability scan results save time and resources by identifying the areas a pen test should focus on most closely. For example, imagine that scan results show your Apache framework is vulnerable. But if you know you can easily mitigate the vulnerability by removing the application entirely, simply go ahead and do that! That's a much more efficient approach than using pen testing resources to explore the weaknesses of a program in great detail.
The goal of active scanning should be to focus pen testing efforts, not expand them. If you're using penetration testing to double-check everything your active scanning solution finds, you're just adding more work.
Vulnerability scanning is necessary for hardening systems to ensure information security. At Tenable, results from your Nessus scans can be integrated with popular penetration testing tools. This makes it even easier to start penetration testing from a solid foundation.
Find the unknowns with offline assessments
While active scanning can help focus your penetration testing efforts, what about identifying flaws and vulnerabilities while offline? This is especially important if you have not been running your scans on a frequent basis: Any new applications you added between scans won't have been screened for weaknesses, leaving you potentially exposed to glitches you didn't know about. Unmanaged assets with vulnerabilities — or those with settings that aren't consistent with policy — are great targets to exploit. 
Nessus Professional's Live Results feature, once activated, performs an offline vulnerability assessment separately from your standard scan every time plugins are updated. Based on its examination of data from past scans, it searches for possible glitches and sends alerts of suspicious findings. At that point, you can run an active scan with Nessus to validate the findings. 
Preceding a penetration test and other usual scans with Live Results can make life easier for the pen tester. Live Results can help guide infosec professionals while they conduct their tests, aiding them in identifying how their examination can be redirected. From there, testers can comprehensively assess the situation and conclude which vulnerabilities must be closely tested and explored to gauge how easily they can be exploited. 
The combination of active scanning with offline vulnerability assessments using Live Results from Nessus represents a strong strategy for improving penetration testing success and protecting your network. 
Try it out for yourself with a free 7-day trial of Nessus Professional.
1. TrustedSec, "The Social-Engineer Toolkit (SET)"
2. TrustedSec, "PenTesters Framework (PTF)"
Related Articles
Nessus
Penetration Testing
Threat Management
Vulnerability Scanning
Are You Vulnerable to the Latest Exploits?
Enter your email to receive the latest cyber exposure alerts in your inbox.