A Look at the Most Popular Penetration Testing Methodologies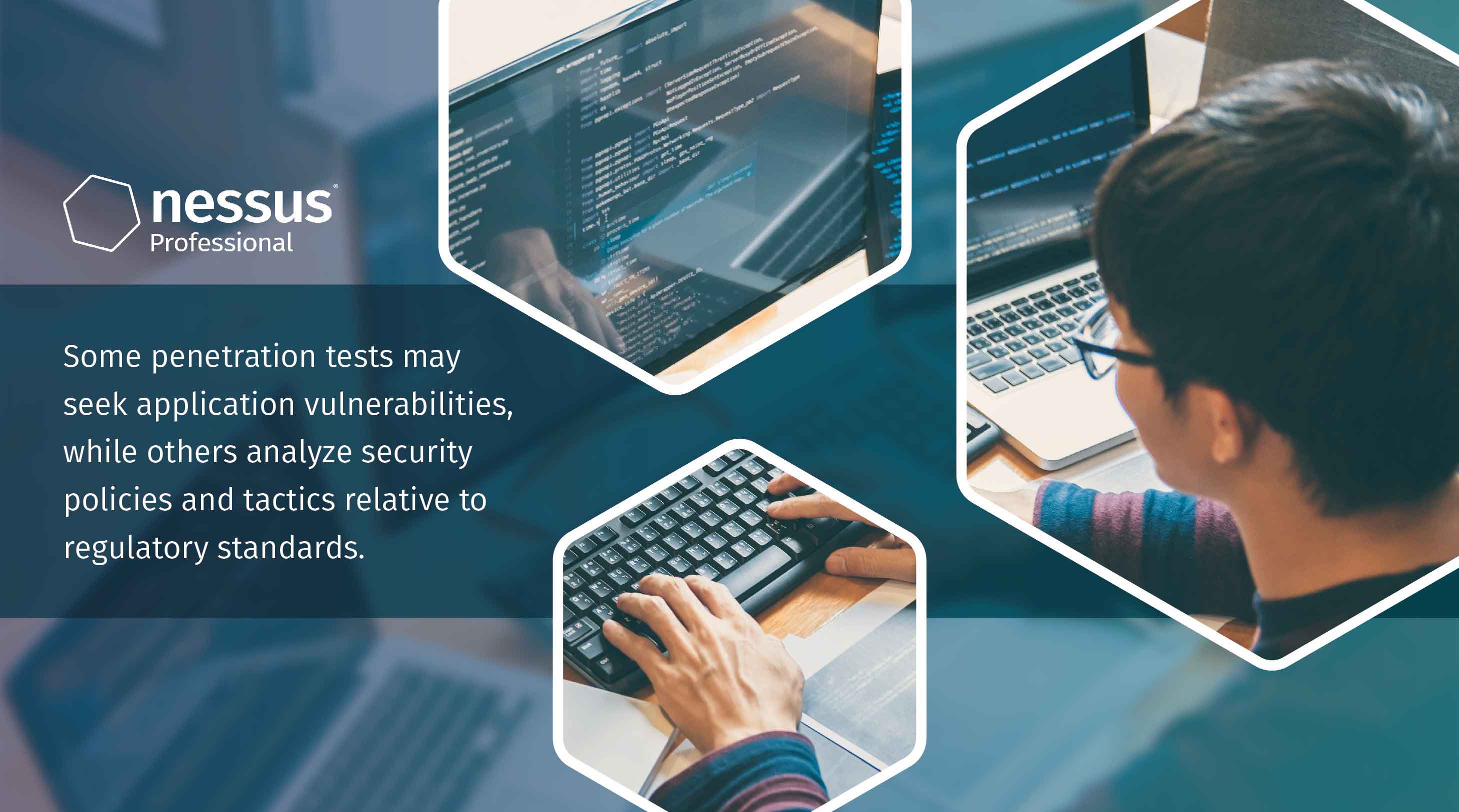 Penetration testing provides essential visibility into IT vulnerabilities. Here's a look at why it matters and common methods for completing assessments.
Penetration testing is a critical, yet often underutilized, cybersecurity practice that helps businesses gain a more concrete understanding of the strengths and limitations of their configurations. At its core, penetration testing boils down to a simple principle – identifying cybersecurity vulnerabilities by attempting to penetrate the configuration. As such, a penetration testing framework can take many forms, with options to support different use cases and solve various problems. However, the common thread in all of these penetration testing tools is the ability to reduce manual work and quickly assess large amounts of data to better identify vulnerabilities that may slip through the cracks.
Before diving into specific penetration testing tools and methodologies, let's delve into the context behind the practice.
The importance of penetration testing
The scale and frequency of data breaches is escalating. What's more, breaches are highly variable and target a wide range of business types. According to the Verizon Data Breach Investigations Report that analyzed nearly 42,000 cybersecurity incidents and 2,013 data breaches, breaches are targeting organizations across just about every industry, and they are doing so regardless of the size of the business.
A study we commissioned from the Ponemon Institute found that 91% of respondents have been hit by a cyberattack. What's more, 58% of those said they lack adequate staff to keep up with cybersecurity demands.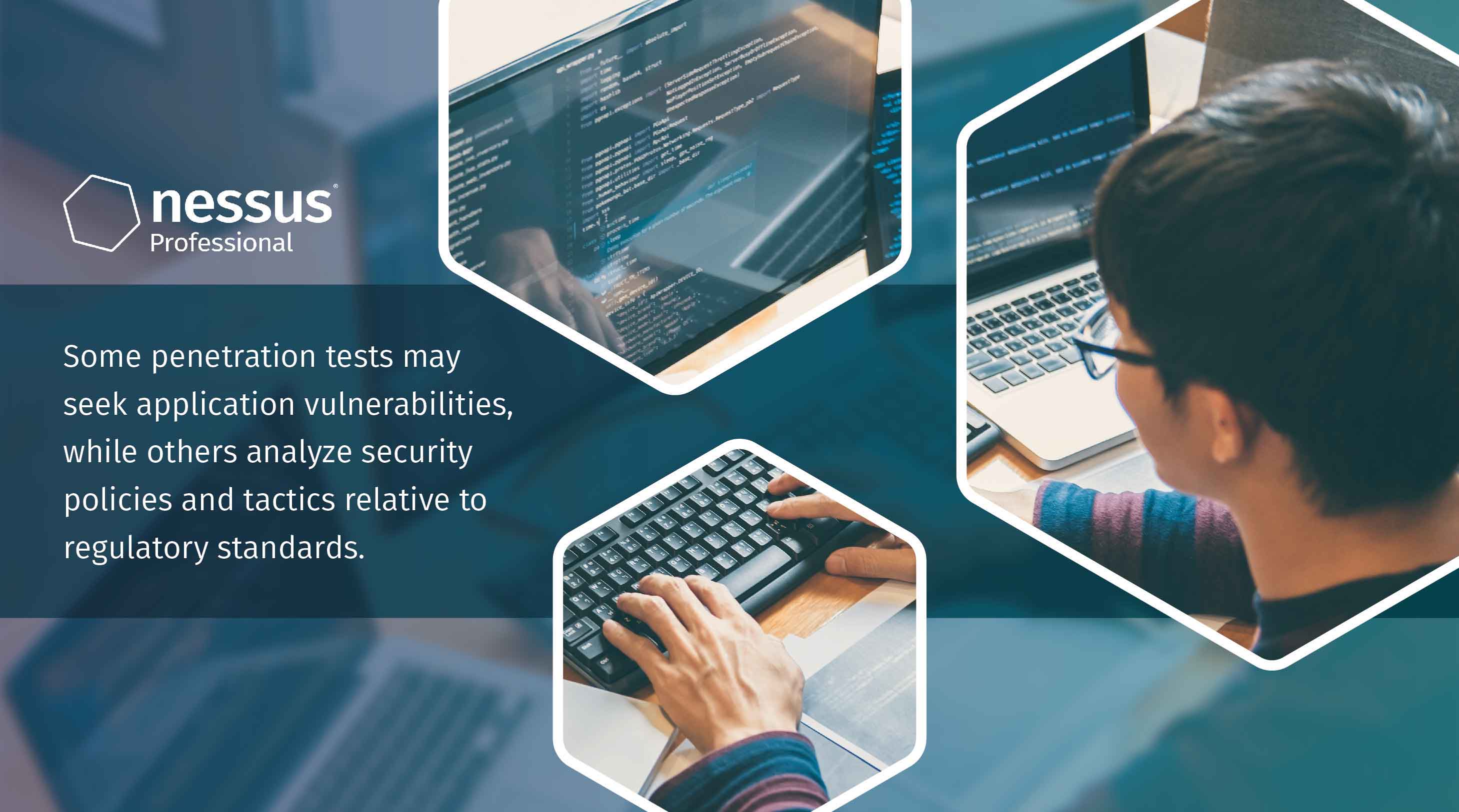 Penetration testing can automate key security analysis tasks and drive efficiency within your infosec team. 
A penetration test shouldn't be a one-time project. As enterprise IT configurations constantly shift with new cloud services, device authorizations and other changes, companies must develop a consistent cybersecurity practice and regularly revisit their strategies in remediating vulnerabilities to ensure their tactics remain viable.
The purpose of penetration testing
At its simplest point, penetration testing is designed to identify vulnerabilities. However, a TechTarget report highlighted that the breadth of penetration testing makes it applicable for a wide range of more specific, nuanced purposes. For example, some penetration tests can be used to identify flaws within security policy.
Different penetration testing methods may focus on varied purposes. As such, businesses should consider a wide range of penetration testing methods.
Common penetration testing methods
Organizations can perform a diverse array of tests, from targeted assessments to blind tests. Penetration tests can analyze application vulnerabilities or security policies, mimic attacks from insiders, evaluate a network configuration or put an operating system under stress to determine weak points.
Here's a closer look at some of those test methods:
Software-based tests
Many penetration testing methods use software as the penetration tester, evaluating anything from network security to application vulnerabilities. Software can use automated scanners to perform vulnerability tests across just about any component of an IT system. Whether it's analyzing a web browser for a data caching error that causes information to be written to the wrong location or assessing security vulnerabilities in a soon-to-be-released app, software can automatically evaluate a wide range of system types.
Of course, there isn't just one software system out there to do all of this. Different vendors specialize in varied test types, creating software that can automatically identify, report on and suggest solutions for different types of vulnerabilities, including analysis of your operational technology (OT). 
Bug-bounty programs
A somewhat unconventional option, but by no means revolutionary in terms of technique, bug-bounty programs involve paying white-hat hackers a bounty if they identify a vulnerability within a system. White-hat hackers as part of penetration testing is a longstanding practice. These security experts attempt to hack into a company's systems, but do so with good intentions, notifying businesses of the vulnerability. It's most common in identifying application or software vulnerabilities. Bug-bounty programs take this test format to another level by formalizing the reporting process and offering rewards for finding bugs, making it a more systematic solution.
How to establish a solid penetration testing framework
Where individual penetration testing methods are the ways you perform assessments, a framework represents your overarching strategy. It should encompass:
The goals of your penetration testing program
Key performance indicators, benchmarks and metrics you are measuring through your tests
Details on the methods you are using and which parts of your configuration each method evaluates
Guidelines for how frequently you will perform different tests
Regulations for how to report the results of the study
A penetration testing framework is, in essence, a complete guide to how penetration tests should be completed within your organization. The key is to develop a cohesive, detailed framework that covers what you are testing and how.
Unlocking penetration testing's full potential
Penetration testing is a highly varied practice. However, automated, software-based tools can dramatically improve your ability to understand your systems, identify vulnerabilities and monitor weak points. Tenable can help you through this process by providing complete exposure analysis, even extending into your cloud configurations. 
Related Articles
Nessus
Penetration Testing
Cybersecurity News You Can Use
Enter your email and never miss timely alerts and security guidance from the experts at Tenable.