Whitepaper
Government Cyberattacks: Proactively Secure Your Infrastructure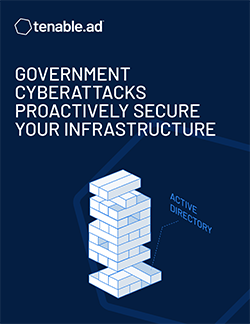 By the people, for the people? Get the Tenable special report by Microsoft MVP Derek Melber to secure your government institution's Active Directory infrastructure.
4 common breaches to defend against
Concrete cases of high-profile attacks on government
3 best practices to avoid the worst-case scenario
Start reading the free special report.