White Paper
Cyber Exposure For Dummies
Learn the steps you can take now to close the growing Cyber Exposure gap and protect your evolving attack surface.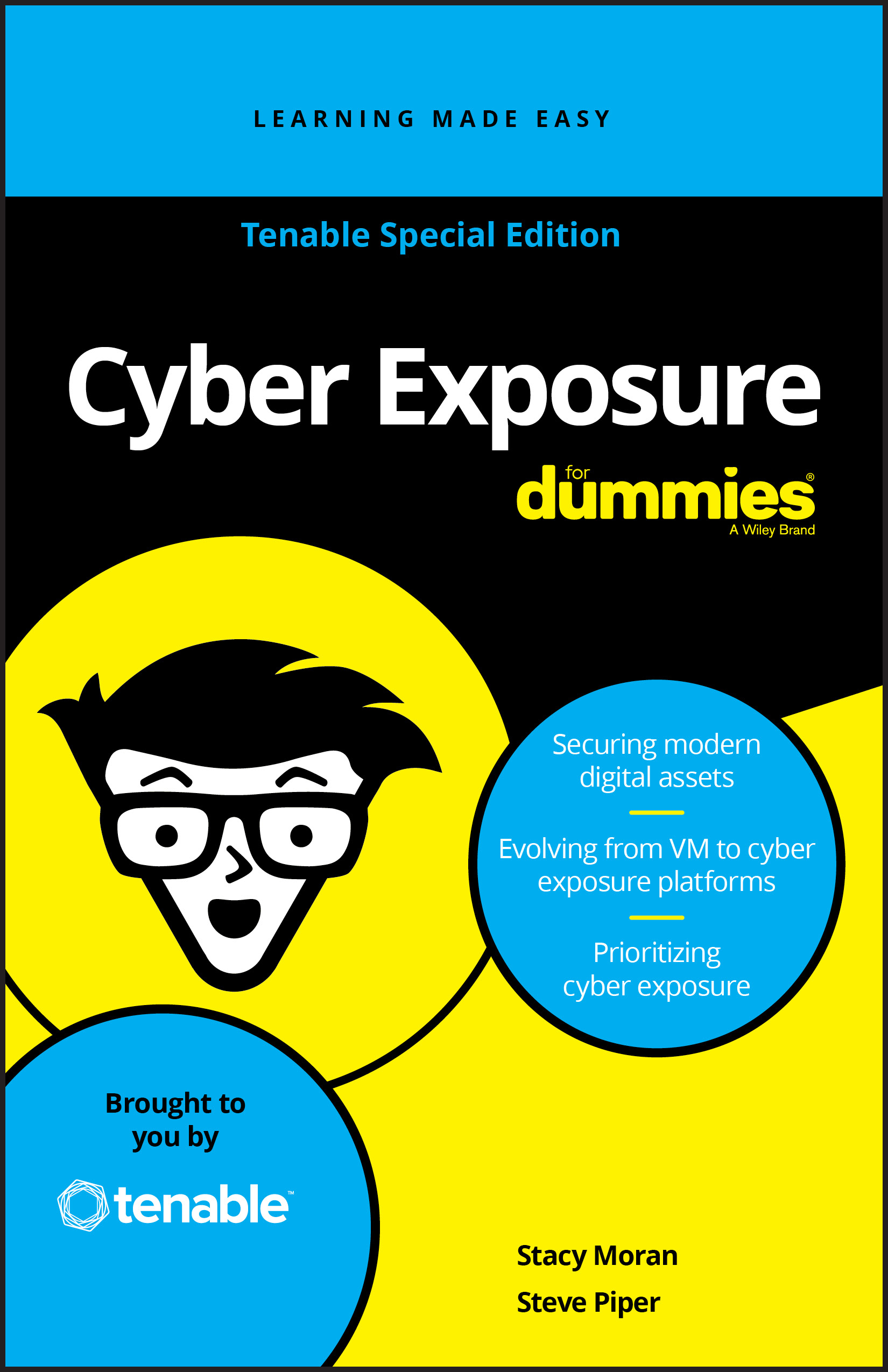 Networks and attack surfaces are changing fast. Today, there's so much more than servers, network devices, and endpoints. Now you're responsible for securing everything from cloud platforms and application containers to Internet of Things (IoT) devices, and perhaps operational technology (OT) systems.
Cyber Exposure transforms the way we think about securing the attack surface – by visualizing, analyzing and measuring cyber risk, we can confidently manage and reduce it.
By reading Cyber Exposure For Dummies, you'll learn how raw technical data can be transformed into business insights, enabling better vulnerability prioritization and management. It explains how cyber risk is being measured to drive a new level of dialogue with the business. And, importantly, it lays out the steps you can take to close the Cyber Exposure gap and better protect your organization.
Topics covered include:
Navigating the modern attack surface and understanding Cyber Exposure
Prioritizing and Communicating Cyber Exposure
Securing applications at the speed of DevOps
Boosting cloud visibility and security
Unifying IT and OT security
Integrating Cyber Exposure into existing infrastructure
Ten buying criteria for Cyber Exposure platforms
Cyber Exposure For Dummies is a must read for all InfoSec professionals responsible for protecting dynamic computing environments. Get your copy now!
Tenable Vulnerability Management