On-Demand Webinar
How to Evolve to Risk-based Vulnerability Management (EMEA)
Exposure Management
Risk-based Vulnerability Management
Tenable Vulnerability Management
Tenable Security Center
Tenable Security Center Plus
Tenable Lumin
On-demand
Learn how to make proactive, informed decisions to enhance risk posture and operational effectiveness
If your current vulnerability management practice is more like a game of whack-a-mole than an actual security strategy, the time is right for evolving to a risk-based approach. The question is how?
For answers and actionable guidance, please join us at 12:00pm GMT/1:00pm CET/ 3:00pm GST, May 28 for, "How to evolve to risk-based vulnerability management." This webinar will explain how you can make proactive, informed decisions, take control of your organization's risk posture and reduce the strain on your security and IT teams. 
Topics covered will include:
Eliminating blind spots by discovering and mapping all assets across your entire attack surface
Prioritizing remediation based on business risk, without getting bogged down in more data
Proactively addressing vulnerabilities that pose the most risk, while minimizing disruptions from new vulnerabilities and zero-day exploits that gain media attention
Who should attend?
All infosec professionals interested in getting strategic guidance for effectively implementing risk-based vulnerability management are encouraged to participate. 
Watch now.
Speakers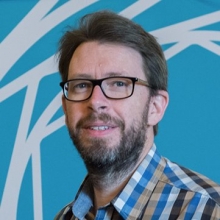 Leslie Forbes
Field Product Manager, Tenable
Watch Now