Operational Technology (OT) Security: How to Reduce Cyber Risk When IT and OT Converge
Eliminate IT and OT Cybersecurity Silos to Find Threats and Stop Potential Attacks
Operational technology (OT) has been a part of manufacturing, utilities and other industries since the late 1960s. For much of that time, users considered the technology "safe" from attacks because most OT devices weren't connected to outside networks.
However, in today's modern facilities, these devices are no longer air-gapped, increasing the likelihood of an attack.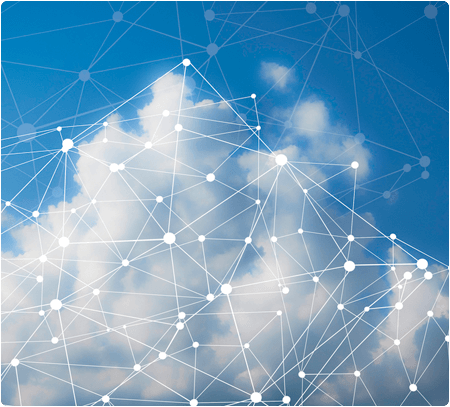 90% of OT organizations experienced at least one damaging cyberattack during the past two years.
- Ponemon, "
Cybersecurity in Operational Technology: 7 Insights You Need to Know
"
In manufacturing, for example, OT devices can be used in both discrete manufacturing such as automobile production or the pharmaceutical industry, and continuous manufacturing such as water purification and oil production. In these settings, OT devices are often controlled by programmable logic controllers (PLCs) or distributed control systems (DCSs).
Historically, these devices were physically separated from networks through a process called "air-gapping." These "gaps" were implemented as security measures to prevent OT devices from connecting to anything else or being exposed to the outside world.
But today, a convergence of OT and IT devices, along with an increasing dependency on the internet of things (IIoT), means air-gaps are no longer sufficient to keep OT environments safe.
Now, cyberattacks that begin in an IT network can easily traverse into an unsecured OT environment, pushing cybersecurity teams to give OT environments increased attention.
This knowledge base, which outlines challenges and solutions for OT cybersecurity, will help you better understand OT-related cyber risks and provide recommendations about what you can do to keep your organization safe in this ever-changing and rapidly evolving converged world of IT and OT.
Here are highlights of what you'll discover:
Tenable.ot: Unified IT/OT Security
Protect Your Industrial Network From Cyber Threats, Malicious Insiders and Human Error
Tenable.ot can help you identify threats and predictively prioritize threats and vulnerabilities to maximize the safety and reliability of your modern OT environment.
Tenable.ot delivers:
Complete visibility into your converged attack surface
A multi-detection engine that discovers high-risk events and activities that may impact your OT environment
Visibility into your infrastructure from network down to individual device level
Uses Predictive Prioritization for every asset in your ICS network so you can find vulnerabilities and understand risk level
Tracking for user-based changes or malware across your network or on a device
Industrial Cybersecurity for OT Environments
Today's converged IT/OT world creates more challenges and new risks for industrial cybersecurity. Long-gone are the days where air-gapping alone can keep your environment secure. Today's sophisticated OT environment is a target for new attacks.
The convergence of IT and OT, and rapid adoption of IoT across both, increases your overall attack surface, as well as attack vectors. Without complete coverage, the likelihood of an attack is not a matter of "if," but "when."
Industrial controllers are a focal point for attacks on industrial operations and critical infrastructure. So how do you keep your ever-expanding attack surface safe?
Tenable.ot offers a comprehensive security solution for IT and OT security personnel. It can help protect your industrial networks from threats, malicious insiders and other risks by providing capabilities such as:
360-degree visibility into converged IT/OT environments and industrial control systems (ICS) activity
A multi-detection engine that discovers high-risk events and behaviors that threaten your organization
Automated alerts for policy violations and detection of deviations from your network traffic baseline
Signature updates that use crowd-sourced data to discover new attacks
Passive detection and patented active querying to find threats to your network and OT devices
Up-to-date and detailed inventory list with risk data to help you prioritize vulnerabilities and plan maintenance
Configuration control with reports about changes to OT assets including programmable logic controllers (PLCs), distributed control systems (DCSs) and human-machine interfaces (HMIs).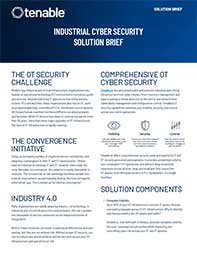 Read More
Mind the Gap: A Roadmap for IT/OT Alignment
In your OT environment, your OT devices are increasingly connected, thereby creating new challenges in securing your industrial network. Air-gaps alone are no longer effective. That's because today's industrial attack surface now encompasses both IT and OT, making lateral attacks a growing threat. If an attacker finds a weak link on either side, they can use it as a gateway into your entire organization, quickly gaining access to both information and operations.
Historically, IT staff and systems were independent and isolated from OT staff and systems and vice versa. However, an increasing IT/OT convergence now creates a new source of unacceptable risk for your organization. So what can you do?
An integrated IT/OT security strategy may detect an attack earlier and help your team more effectively identify, investigate and address vulnerabilities and threats across your attack surface.
In this white paper, you'll:
Learn about how OT and IT are increasingly converging
Get insight into your expanding attack surface and attack vectors
Explore issues contributing to a disconnect between IT and OT security practices
Learn about security and compliance best practices for industrial networks
See the benefits of a converged IT/OT security strategy
Accidental Convergence: A Guide to Secured IT/OT Operations
Operational technology plays an important role in critical infrastructure and industrial environments. In addition to routers, servers, computers and switches used in traditional IT environments, to operate their plants and factories these industries also use OT devices such as distributed control systems (DCSs), programmable logic controllers (PLCs), and human-machine interfaces (HMIs).
For more than half a century, OT security professionals relied on physically separating these critical OT systems from outside networks to keep them safe. But today, IT and OT environments are increasingly connected. While this brings about a number of benefits for operational efficiencies, this convergence also creates new risks.
While threats that begin in IT can laterally move into your OT environment, OT threats aren't necessarily the same as those that IT professionals are familiar with addressing. Because of this, you need different security tools and operating policies to secure your OT environment.
In this white paper, you'll learn more about:
What's fueling IT/OT convergence
Why air-gapping your OT systems is no longer effective
What accidental convergence is and what can happen
Threat actors looking to infiltrate your systems
How you can plan ahead for your security including more visibility, better situational analysis, reduction of cyber risk and more.
Top Three Use Cases for Automated OT Asset Discovery and Management
When most industrial control systems (ICS) networks were designed and implemented decades ago, cybersecurity was not at the forefront for most organizations. As a result, most ICS networks lack basic security controls and the ability to automatically manage assets like you'd find in more traditional IT environments.
Unfortunately, attackers know this and that's why ICS networks are increasingly under attack.
As your organization looks for ways to defend your ICS systems, automated asset discovery and automated asset management becomes critical. Why? Because if you don't have an up-to-date and accurate ICS asset inventory, you can't effectively manage your risks. If you don't know your risks, how do you secure your environment?
As your ICS network grows and your IT and OT networks continue to evolve, effective asset management will become an increasingly important component of your overall cybersecurity strategy.
Download this white paper to learn how to:
Improve your incident response strategies
Decrease resolution time
Ensure operational continuity
Efficiently comply with key industry regulations
The ICS Cybersecurity Considerations Checklist
A cybersecurity solution can help you better protect your critical infrastructure from threats by more effectively and automatically identifying all of your ICS assets and managing them, while adopting effective defense strategies.
But how do you know which OT solution is best for your organization's unique needs? Will the solutions you're evaluating support both your OT engineers and your IT security teams as you work to secure and control your critical infrastructure?
This ICS cybersecurity checklist was created to help you evaluate six key areas to help ensure that you're selecting the best solution for your organization.
Download this guide to assess your status when it comes to:
Automated asset discovery and management
Incident detection and response
Continuous network activity monitoring
Controller integrity validation
Vulnerability assessment and risk management
Architecture and enterprise readiness
Critical Infrastructure Cybersecurity: Actively Secure Your Industrial Environment in the New Era of Distrust
The operational technology environments within industrial and critical infrastructure industries today are larger than ever before. These environments have an increasing number of attack vectors meaning, in many cases, your organization should no longer ask "if" you'll be subject to attack, but "when".
Within your industrial control system environment, if you're using network monitoring only, you may miss an attack on a device. That's because network monitoring only gives you about 50% visibility into your converged IT/OT environment. Those blind spots could put you at risk for being infected for days—or even months—without you knowing.
Effective OT cybersecurity needs more than network monitoring. By adding device-based security measures to your program, you'll have better situational awareness about your actual cyber risks so you can plan remediation and defense strategies accordingly.
Download this white paper to learn more about how you can:
Improve your controller integrity by quickly discovering device changes made through physical connections
Discover assets, even those that don't communicate over your network
Maintain "last known good state" data so you can enable holistic back-up and recovery strategies
Monitor all routable components of your network
6 Questions to Ask When Choosing an OT Security Solution
When it's time to choose an OT cybersecurity solution, you want to know if you're choosing one that meets all of your organization's unique and specific requirements and are also forward compatible for future requirements you may have.
To reduce cyber exposure in your OT environment, you should understand if the solution you're considering will support your specific OT devices, if it can provide non-disruptive asset discovery (even in older network assets), if it will alert on critical vulnerabilities and if it supports secure OT/IT alignment.
Knowing the right questions to ask upfront can prevent future headaches and increase security of your OT and IT environments. Here are seven important questions to consider when evaluating OT cybersecurity solutions:
Is it vendor-agnostic?

The solution should support all of your protocols and specific devices.

Does it provide multi-detection methods?

The solution should provide coverage both to the network as well as to devices on the network.

Does it detect and alert on known common vulnerabilities and exposures?

A platform that incorporates known CVE discovery into your security policy will provide faster detection.

Does it provide IT support in addition to OT?

The solution should work in conjunction with your already deployed IT security products such as your security information event management (SIEM) tool, next-generation firewalls (NGFWs) and diode-based firewalls.

Does it support secure IT/OT alignment?

Each environment needs purpose-made solutions.

Is it designed to live in an OT environment from a hardware or operating environment perspective?

Your solution should be configurable to meet your network and physical architecture requirements.
To take a deeper dive into these questions and how they can impact your buying decisions, read more here
Trends That Impact OT Security
Whether intentional or accidental, there are several trends increasing attack surfaces and vectors across OT environments. Let's take a look at a few and how they can impact your organization:
Purposeful convergence of IT/OT

By uniting IT and OT, your organization may find that eliminating siloed infrastructures can reduce costs and improve operational efficiencies.

Accidental convergence of IT/OT

If your organization doesn't have a convergence strategy, but your IT assets (such as laptops, thumb drives etc.) are used in OT environments, you can inadvertently create an accidental IT/OT convergence that increases organizational risks.

Industry 4.0

Industry 4.0 is the newest (and fourth) evolution within manufacturing. It includes the introduction of IoT tech used to monitor and/or control OT environments and/or assets.

Increased collaboration

With these trends, IT and OT teams are collaborating with each other more than they ever have before. Information and expertise silos are beginning to come down and in some cases IT and OT can function on the same team.
Because today's cybercriminals can attack from all sides—and attacks laterally creep across IT to OT and vice versa—these trends are important to keep an eye on for comprehensive OT security.
Unprecedented Situational Awareness for Your Entire OT Environment
With Tenable.ot you can protect your industrial network from malicious insiders, cyber threats, and human error. Tenable.ot gives you deep situational awareness about all the threats that put your OT network at risk so you can maximize the visibility, security and control of your operational technology environment.
2-Minute Quick Tips for Operational Technology Security
Tenable.ot: Industrial Grade Security for Your Industrial Systems
In modern industrial and critical infrastructure environments, an increasing number of devices are now connected to your networks, many of which are accessible through IIoT. This changing OT environment means traditional ways of protecting your OT devices, like air-gapping or air walls, are no longer effective.
From cyberattacks to malicious insiders and human errors, it's getting increasingly challenging to effectively discover, investigate, and remediate all the threats lurking against industrial and critical infrastructure environments. And because of that, OT attacks are on the rise.
Effective OT security requires complete visibility, security and control over all of the threats that put you at risk. Tenable.ot is the industry's first unified, risk-based solution for converged IT/OT environments.
Threat Detection and Mitigation
Tenable.ot uses a multi-detection engine to find potential high-risk events on your network and alert your team so they can respond quickly.
Adaptive Assessment
Discover more information than just passive monitoring and get unparalleled visibility into your infrastructure without impacting operations.
Risk-Based Vulnerability Management
With Predictive Prioritization, Tenable.ot helps you prioritize risks within your ICS network, so you can mitigate them before attackers exploit vulnerabilities.
Configuration Control
Get a full history of device configuration changes over time, complete with a back-up snapshot of your "last known good state" for faster recovery.
Complete Visibility
Measure and manage all your IT and OT risks in a single platform for complete visibility into your converged attack surface, supported by native integration with leading IT security tools.
Enterprise Management
Get clear situational awareness across your distributed environment, complete with reporting, vulnerability management, and centralized security.
Eliminate Blind Spots in Your Converged IT/OT Environment With Tenable.ot
Tenable.ot gives you comprehensive visibility into your industrial environment. It enables you to actively query your OT devices in their native protocols and helps you gain a more complete understanding of your modern attack surface.
Power Up Your Security Posture with Tenable.ot