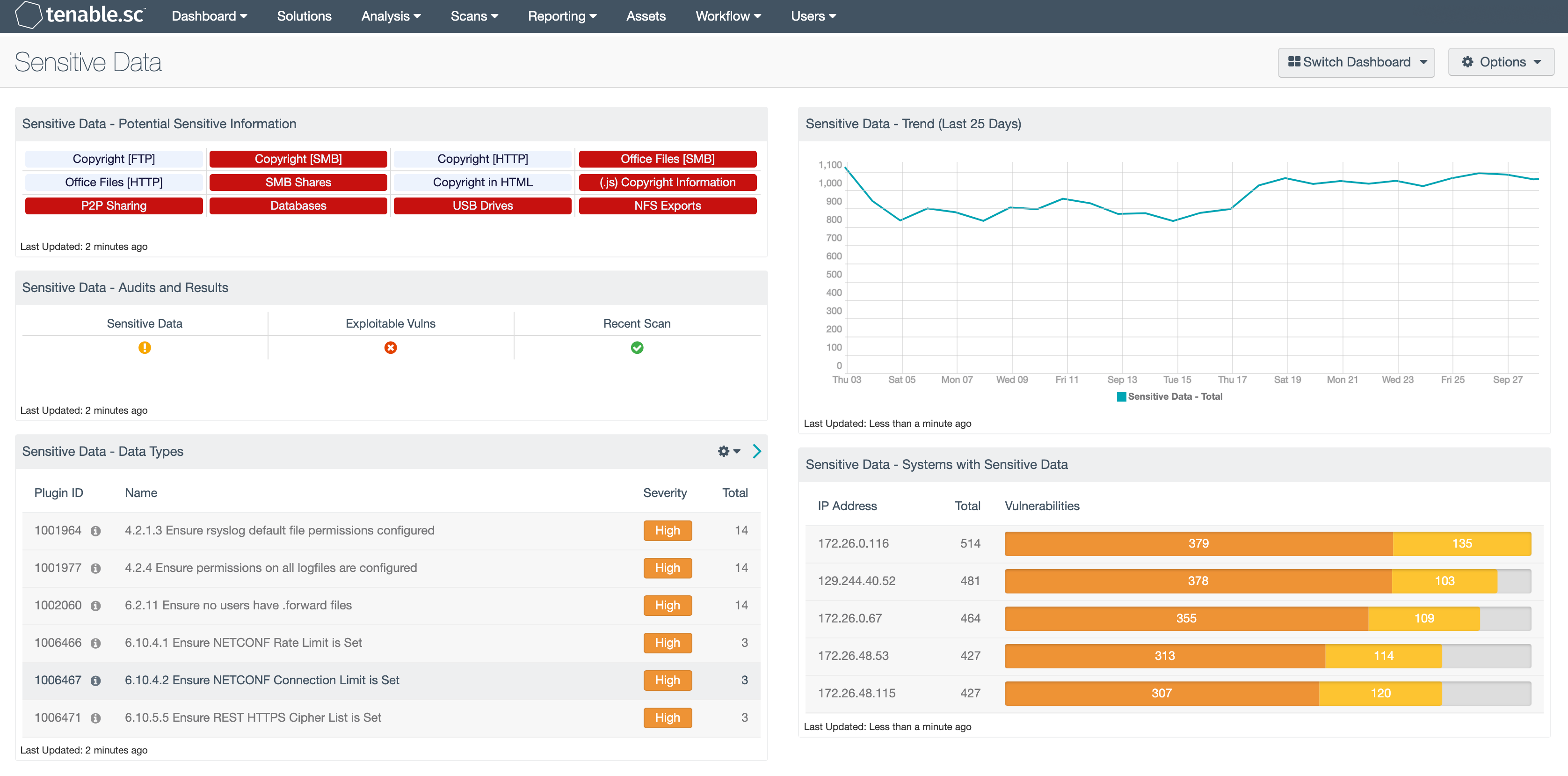 Sensitive data is data that should be protected against unwarranted disclosure. Access to sensitive data should be protected. Protection of sensitive data may be required for legal purposes pertaining to privacy or proprietary information, such as trade secrets.
Sensitive data includes, but is not limited to personal and financial data, credit cards, Social Security numbers, and any other data that can facilitate identity theft, or identify an individual. Other forms of sensitive data may include copy-written data. Sensitive data can also be customer data, contact information, memberships, or political opinions.
With the increasing amount of data being generated by businesses and individuals across the Internet, locating and protecting sensitive data has become more crucial. Intruders and malicious organizations attempt to gain access to sensitive data through weakness and vulnerabilities in computer systems and networks. Identifying these weaknesses and keeping systems updated is solid first step to protecting sensitive data.
Encryption, for example, can protect sensitive data from being read, if compromised. Encryption can be used to protect sensitive data at rest, or in transit. This dashboard will also return compliance results for encryption checks that may lead to data loss. Applications that are unpatched, out of date, or contain weak methods of protecting data, that can result in loss of confidentiality or provide information disclosure are also displayed.
The collection contains two additional components from the Removable Media and Content Audits dashboard. These components provide indicators for confidential, personal sensitive, and credit card number data stored on systems identified by the Sensitive Content Audit Policies.
Nessus performs a variety of content checks to look for credit card, financial, personal, copy-written, and other types of sensitive data. This dashboard summarizes a variety of checks from sensitive data audits, and checks for the presence of items that may contain sensitive data. Some compliance failures could potentially lead to the loss of sensitive data.
The dashboard requirements are:
Tenable.sc 5.12.0
LCE 6.0.0
Nessus 8.9.0
This dashboard requires "Full Text Search" to be enabled for each analyzed repository.
Tenable.sc Continuous View (CV) provides continuous network monitoring, vulnerability identification, risk reduction, and compliance monitoring. Tenable.sc CV is continuously updated with information about advanced threats, zero-day vulnerabilities, and new types of regulatory compliance configuration audits. LCE correlates real-time events, such as DNS queries, and then performs analysis to discover vulnerabilities and Indicators of Compromise (IOC). LCE also has the capability to discover users, operating systems, network devices, hypervisors, databases, tablets, phones, web servers, and other critical infrastructure. Tenable.sc CV allows for the most comprehensive and integrated view of network health.
The dashboard contains the following components:
Sensitive Data - Potential Sensitive Information (Active Scanning): An indicator-based component triggers when certain elements are detected by an active Nessus scan. Such as material that may contain copyright information, office files, or NFS exports.
Sensitive Data - Systems with Sensitive Data: Lists systems with files that contain sensitive data. A filter selected the repository containing the audit results and a severity of high was used to select those with matching data.
Sensitive Data - Data Types: Summarizes file types that contain sensitive data.
Sensitive Data - Audit and Results: Displays an indicator that displays a trigger if any assets hold sensitive data, have vulnerabilities that are exploitable, and if the assets were scanned for sensitive content in the last 30 days.
Sensitive Data – Trend Last 25 Days: Displays a trend of the last 25 days of compliance type data vulnerabilities.
Removable Media and Content Audits - Confidential or Personal Identifiable Documents : This component provides indicators for confidential or personal sensitive data stored on systems identified by the Sensitive Content Audit Policies.
Removable Media and Content Audits - Credit Card Number Audits : This component provides indicators for credit card number sensitive data stored on systems identified by the Sensitive Content Audit Policies.