Get Full Visibility Into Your Vulnerabilities
The assets and vulnerabilities on your network are constantly changing. Getting a full picture of your network is half the battle. Trust the #1 vulnerability assessment solution to help you stay a step ahead of attackers.
Renew an existing license
Find a reseller
Request a quote
With Advanced Support for Nessus Professional, your teams will have access to phone, Community, and chat support 24 hours a day, 365 days a year. This advanced level of technical support helps to ensure faster response times and resolution to your questions and issues.
Advanced Support Plan Features
Phone Support
Phone support 24 hours a day, 365 days a year, available for up to ten (10) named support contacts.
Chat Support
Chat support available to names support contacts, accessible via the Tenable Community is available 24 hours a day, 365 days a year.
Tenable Community Support Portal
All named support contacts can open support cases within the Tenable Community. Users can also access the Knowledge Base, documentation, license information, technical support numbers, etc.; utilize live chat, ask questions to the Community, and learn about tips and tricks from other Community members.
SLAs
P1-Critical: < 2 hr
P2-High: < 4 hr
P3-Medium: < 12 hr
P4-Informational: < 24 hr
Support Contacts
Support contacts must be reasonably proficient in the use of information technology, the software they have purchased from Tenable, and familiar with the customer resources that are monitored by means of the software. Support contacts must speak English and conduct support requests in English. Support contacts must provide information reasonably requested by Tenable for the purpose of reproducing any Error or otherwise resolving a support request.
Knowledge is power
Knowing the vulnerabilities is half the battle.
Keeping pace with attackers is hard work – especially amid limited resources and an ever-changing attack surface.
Since 1998, Nessus has helped security teams stay a step ahead. It provides the accuracy and speed you need to protect your organization.
---
#1 in Vulnerability Assessment.
Trusted by Customers.
Nessus Professional on G2: The Leader for Vulnerability Scanner Software
---

"The flexibility of the program and innovative Tenable technology allow us to build solutions that fit our customers' needs. It's a key part of how we drive improvement with metrics-driven vulnerability management programs instead of limiting ourselves to one-time vulnerability scanning and assessment services."
Jordan Mauriello, CTO of Tenable partner, Critical Start
Built by Practitioners
Top 10 Reporting

Quickly understand and easily communicate the top 10 high, critical and the most prevalent vulnerabilities, all found within a scan. These top 10 reports utilize Tenable's Vulnerability Priority Rating to understand what vulnerabilities pose the highest risk.

VPR Top Threats

Create a list of top threats from your scan, based on VPR. Provide recommendations on which vulnerabilities pose the greatest risk in order to focus your remediation efforts.

Pre-Built Policies and Templates

Out of the box, pre-configured templates are included for a range of IT and mobile assets - from configuration audits to patch management effectiveness - to help you quickly understand where you have vulnerabilities. Nessus includes more than 450 compliance and configuration templates to audit configuration compliance against CIS benchmarks and other best practices.

Customizable Reporting

Easily create reports based on customized views, including specific vulnerability types, vulnerabilities by host or by plugin. Create reports in a variety of formats (HTML, csv and .nessus XML) and easily tailor reports by team or client which can be emailed with every scan.

Live Results

Live Results automatically performs an offline vulnerability assessment with every plugin update, showing you where you may have vulnerabilities based on your scan history. From here you can easily run a scan to validate the presence of the vulnerability which accelerates the accurate detection and prioritization of issues.

Grouped View

Similar issues or categories of vulnerabilities are grouped together and presented in one thread, simplifying the time to research and prioritize issues for remediation. Snoozing lets you select specific issues to disappear from view for a specified period of time. So you only focus on the issues that matter at that time.
7-Day Free Trial
Nessus Professional Benefits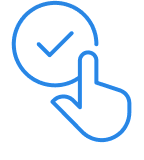 Easy-to-Use
Policy creation is simple and only requires a few clicks to scan an entire corporate network.

Advanced Detection Means More Protection
57K CVEs – the most in the industry. Nessus scans more technologies and uncovers more vulnerabilities than competing solutions.

Cost Effective for Companies of All Sizes
Cost effective for any consultant or team, Nessus provides complete vulnerability scanning with unlimited assessments for one low price.

Accurate Visibility Into Your Networks
Nessus identifies the vulnerabilities that need attention with high-speed, accurate scanning and minimal false-positives.

Plugins Provide Timely Protection
Tenable researchers leverage extensive intel sources, providing plugins that deliver timely protection from the latest threats.

Accommodate Growth and Scale Safely
Easily migrate to Tenable.io or other Tenable solutions as your vulnerability management needs increase.
---
"Nessus is the ultimate time saver for vulnerability scanning."
Nessus on-demand Training
Interested in leaning how to use Nessus? Our on-demand course enables the student, through a series of targeted videos, to develop the building blocks for effective use of the Nessus vulnerability assessment solution. From asset discovery to vulnerability assessment to compliance, participants will learn to effectively utilize Nessus in a variety of business use cases.
Learn More
Buy Now for

$195
Course Topics
60+ targeted videos and demonstrations covering these topics:
Introduction to Cybersecurity
Installation
Configuration
Vulnerability Assessment
Compliance Assessment
Analysis
Get Started with Nessus Professional
Get the world's most widely deployed vulnerability assessment solution.
FREE FOR 7 DAYS
Nessus® is the most comprehensive vulnerability scanner on the market today. Nessus Professional will help automate the vulnerability scanning process, save time in your compliance cycles and allow you to engage your IT team.
BUY
Nessus® is the most comprehensive vulnerability scanner on the market today. Nessus Professional will help automate the vulnerability scanning process, save time in your compliance cycles and allow you to engage your IT team.
Buy a multi-year license and save. Add Advanced Support for access to phone, email, community and chat support 24 hours a day, 365 days a year.