Whats New in Nessus 6.2
This week, Tenable released a maintenance update for the Nessus vulnerability scanner. This update delivers several new features and some minor bug fixes. The new features are described here. You can download this new release from the Tenable Support Portal or the Nessus Download page.
Compliance check audit file management
One new feature that will save some workflow steps and time for many customers is the ability to download previously uploaded custom audit files when editing an existing policy. While the "download previously uploaded" wording might be somewhat confusing, this feature basically makes it easier to work with and share .audit files within your Nessus environment. For example, if you have a custom .audit file for Linux and need to tweak it for your environment, this new feature makes it much easier to work within Nessus using the same base customer .audit file. It will also make it easier for different Nessus users to share .audit files.
Plugin updates: Check Point and Blue Coat
The compliance plugin for Check Point is updated so it can perform an offline compliance audit. In last year's Auditing Network Devices Without Scanning blog post, Jack Daniel describes how offline mode scanning works. Basically, it lets you upload the configuration and associated audit files to Nessus so Nessus can test the configuration for security without having to run scans against the device directly. Offline scanning can solve a number of challenges that the scanning team often faces: network administrators wanting to protect critical devices, devices that don't support secure remote access, and devices that are in hard to reach locations.
Blue Coat devices are now on the Plugins list for Nessus. The Blue Coat plugin supports both online and offline mode scanning.
Disabling scheduled scans
A new button on the scan configuration interface makes it very easy to disable or enable a scheduled scan. Scans that have been disabled are still available. They will display in the scan overview list and if desired, a disabled scan can be run on demand.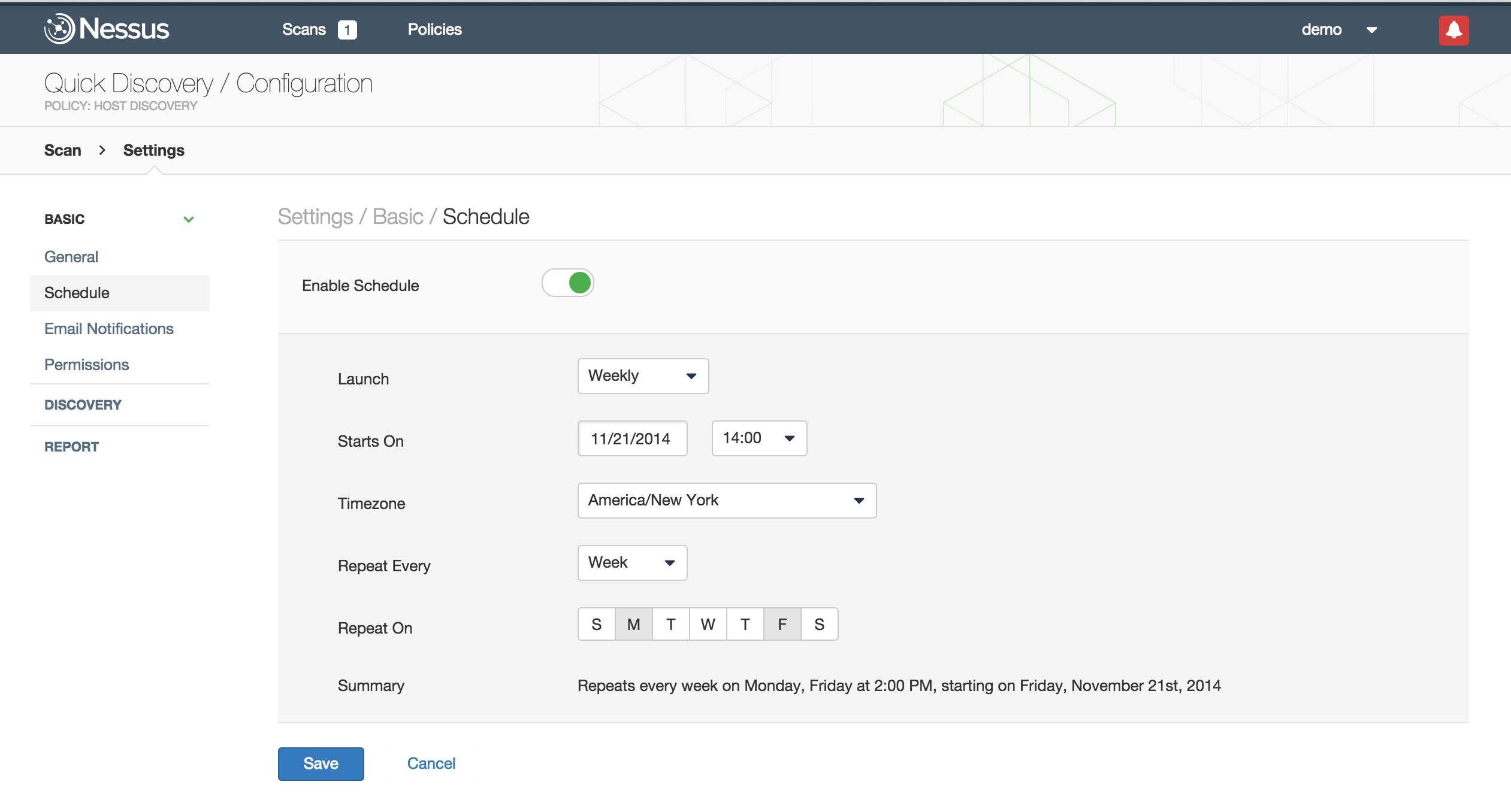 i386 (32-bit) Linux and Windows support
Customers who have been holding off upgrading to Nessus v6 because of 32-bit support can now upgrade. i386 (32-bit) Linux and Windows support is included in Nessus 6.2.
Download Nessus now
These are just a few of the new features in Nessus 6.2; to learn more, visit New in Nessus 6.2. If you are a current customer, learn more and download this new release from the Tenable Support Portal. New customers can download a trial version from the Nessus Download page.
Nessus is the industry's most trusted vulnerability scanner on the market today, with over 20,000 customers. Nessus identifies vulnerabilities, reduces risk, and ensures compliance in physical, virtual, mobile, and cloud environments. Nessus features high-speed asset discovery, configuration auditing, target profiling, malware detection, sensitive data discovery, patch management integration, and vulnerability analysis. You can learn more about Nessus on the Nessus homepage.
Cybersecurity News You Can Use
Enter your email and never miss timely alerts and security guidance from the experts at Tenable.